Synopsis
Migrant worker Xu comes back home upon finding out about his 14-year-old daughter Ying's sudden pregnancy. He seeks for justice in vain, when Ying's school and local authorities promise an investigation but prevaricate over Ying's accusation against her teacher. Jia, a journalist from Shenzhen, shows interest in the case as he scrutinizes the misty town. When he gets lost in trailing into the rebellious girl's real life, he lingers around, waiting for the shocking truth to be revealed only after childbirth… At the center of the whirlpool, Ying endures the spotlight shone on her body with indifference. Shortly after labor, the young mother leaves town to receive social assistance in an effort to heal her past. Will she find peace in her future? Will her inner voice be heard one day?
---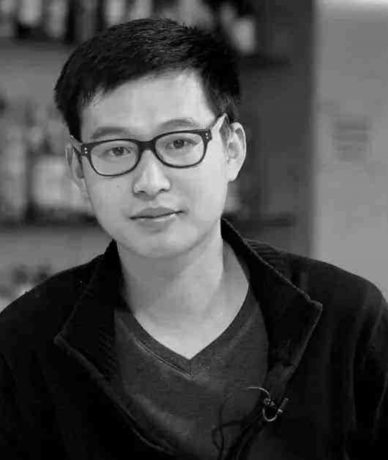 Zhai Yixiang
Zhai Yixiang was born in Xuzhou, Jiangsu, China. He graduated from the Academy of Arts of South-western University. He has worked for Film 1905 at Fashion Video Website. Zhai is now a freelance filmmaker. His short film The Best Temperature (2010) is selected into the Beijing Independent Film Festival and Chinese Independent Film Festival (Chongqing). His first feature film This Worldly Life (2014) is awarded of the 11th Chinese Independent Film Festival (Nanjing) official selection finalists, Best Artistic Contribution at 9th FIRST International Film Festival and K26 Best Feature Film of Hamburg Film fest.
---
Director's statement
This is a story of binary opposition behind a rape happened in the countryside and a frustrated urban journalist who is covering the case. Everyone involved in the case believes in their judgments and searches for the criminal by their standards. The relationship between the rural area and urban area, civilization and savageness, male and female, hurting and being hurt is like the relationship between light and shadow. This is also a story about space people live in, and its influence on the moods and judgments of people are usually ignored. And since China is a country of a large population, the resource gap between the urban area and rural area is hugely deepened due to the rapid growth of the economy. This makes the two parallel spaces of city and village are deeply connected and interfered with each other. And everyone is born with a certain coordinate of time and space, different temporal and special coordinate differs people's feeling and cognition of things. So even for a simple image we see from some news report is constituted by countless cognition mosaic pixies.