Synopsis
A monk must come home to take care of his dying mother. The problem is his mother is still mad at him for leaving home years ago, she doesn't want to see him again.
As an ascetic Buddhist, the monk was taught to discard human's feelings to reach a higher level. He tries to get along with his mother in a peaceful way while both waiting for the death.
Within expectations, his mother passed away a couple of hours later. The last thing to do is to dispose of her body.
Eventually, there is always something about human being's instinct against his path of cultivation. Since the moment the monk came home, everything here around had triggered his deepest emotion. When the memories from the past arises, the monk's mind is no longer under control.
---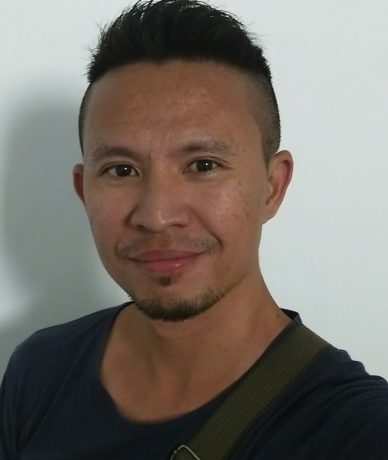 Tsai Chun-Pin
M.F.A, Department of Motion Picture of NTUA, founder of the community website: Cinema Note of Modern Youth. Taiwan's new generation director and screenplay writer. Worked with the famous horror movies master Takashige Ichise, the outstanding screenplay writer Kuo-Jung Tsai, and other remarkable film makers. While in college, the directorial debut with Meat Man was nominated by the Golden Bell Awards. Latter a short film Endless in Hell using a unique film language garnered the Golden Harvest Awards for Outstanding Short Films. Began the career of TV series and movies scripts writing. Found further popular and critical success with the movie screenplay My Father, Lily (2011). In 2016, screenplay CC Daddy is the only one from Taiwan adopted by the Early Bird Film Director Project of Hong Kong International Film Festival.
---
Director's statement
This short film is a vital turning point of how film language can be told, I may also say it is a new experiment of film narrative.
With the approach of minimalism, I tried to use the images to magnify the inner emotions of characters and to present the specific moment without using verbal language.
In the story of a monk and his mother, the monk leaves his mother to pursue his own dream, which is mainly based on a true event. However, I turn the presentation into a metaphor and put my own reflection in it. For me, separation from mother is a sad and bold process. I hope this film can make people think about themselves, about mothers.