Synopsis
An animated musical with apocalyptic undertones. The story is divided into four episodes that takes place in a supermarket, a long-term hotel, a call center and a hamburger restaurant. All of the settings are located in a modern, generic market place next to a large freeway.
The characters, portrayed as animals, perform musical numbers with singing and dancing. The episodes vary both in story and mood, and spans from cheerful tap routine to nightmarish black.
---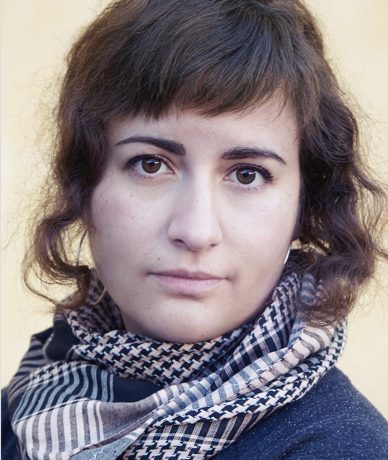 Niki Lindroth von Bahr
Niki Lindroth von Bahr, born in 1984, is an artist and animation director based in Stockholm. She got her master's degree in fine art at the Royal Institute of Art in the spring of 2016. Her films Bath House (2014) and Tord and Tord (2010) has been screened at festivals around the word, such as Berlinale, Sundance, AFI and Annecy. Tord and Tord was also nominated as Best Short film at Guldbaggegalan 2011. Along with making her own films and sculpture, she is also a freelance costume designer co-working with Nicklas Nilsson. Together they have designed and made costumes for the artist Fever Ray and David Bowie's music video Blackstar.
---
Director's statement
The Burdenis an animated musical, inspired by the classical Hollywood musicals that I lovedto watch when I was growing up. The theme is darker however, dealing with boredom,loneliness and existential anxiety. I mainly wanted to shed light upon the kind of pointless,underpaid labor that exists everywhere but is seldom paid attention to. Straighteninggroceries at a supermarket or working a nightshift as a cleaner at a hamburger restaurant.If these employees were to suddenly find themselves in a musical, what would they sing about?The production process has been working through thoroughly and it has taken me overtwo years to finish the film. AII of the animation, models and puppets are made by hand.