Synopsis
April works the streets of Tbilisi. During an idle night, she approaches a new client, Dije. The young Nigerian is also caught in a hostile Georgia, without a future. Under the shadows of a suffocating society, an atypical bond emerges between the two.
---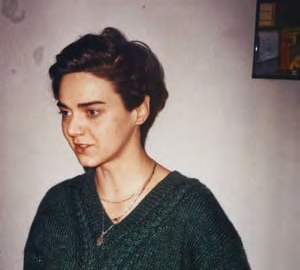 Elene Naveriani
Born in 1985 in Tbilisi, Georgia. 2003 studies painting at State Academy of Art, in Tbilisi. In 2007 she graduated Art academy with a collective diploma work. Worked in art collective LOTT for 5 years. 2009 master in CCC Programme (critical curatorial cybermedia). Studies at HEAD (Haute Ecole d'Art et de Design) Genève, in the department cinéma/cinéma du réel. She graduated her studies in 2014.
---
Director's statement
'I am Truly a Drop of Sun on Earth' are words taken from postcolonial writer Frantz Fanon. The movie is a black and white tale, set in Tbilisi, the capital of Georgia, where I was born and raised.I am Truly a Drop of Sun on Earthportrays people who are part of the racial and gender minorities. In this film, they themselves re-enact all the stereotypes and clichés that society imposes on them. I Am Truly a Drop of Sun on Earthis a gesture tracing and remembering the invisibles.