Synopsis
Laiping was born in the countryside, and after a turn as a film star, he's the pride of the family. After becoming a film producer, he finds it hard to make ends meet. At Chinese New Year, to preserve the appearance of success, he goes home with two cartons of fake cigarettes. Once home, faced with plates of ribs, and chicken, Laiping tells his family that he's become a Buddhist, and a vegetarian. He gave him the smoke to his uncle. His uncle won't share the cigarettes with anyone. On New Year's Eve, Laiping's mother secretly tells him that his uncle has mentioned the fake cigarettes. Laiping and his mother bring dumplings to his father, who's still at work. Laiping calls his elder brother on video chat, and the whole family waits for his brother to accept the call.
---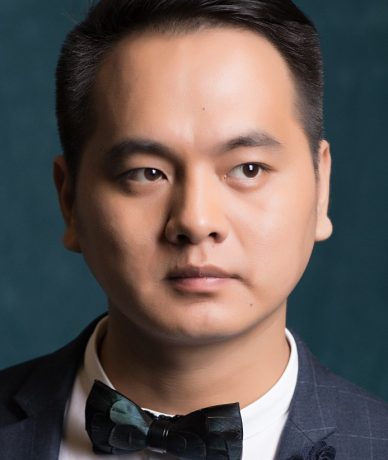 Li Mingyang
Li Mingyang: Film producer, winner of the Best Producer Award at the 10th Chinese Young Generation Film Forum. His executive production credits include films such as Gray Foolish Thieves, ATA, and One Night on the Wharf. ATA won the Special Jury Award at the Fribourg International Film Festival, won Special Recommendation and was nominated for Best Scriptwriter in the 18th Shanghai International Film Festival's Asian New Talent category, and was nominated for Best Picture at the 39th Hong Kong International Film Festival. One Night on the Wharf, executive-produced by Jia Zhangke and directed by author Han Dong, was entered into the 2016 Shanghai International Film Festival's SIFF Project program, and the 22nd Busan International Film Festival's New Currents main competition. Home for the Holidays is his directorial debut.
---
Director's statement
In 2007, I came to Beijing from rural Shandong. When I first arrived in Beijing, I was determined to have a house and a car in Beijing within 10 years. Eleven years later, many things have happened, but the house and car are still not there. This short film is a true story of my own. The film restores the existing situation of China's new rural areas. Those of us who have left home and come to the city want to stay in the city and integrate into the city through our own efforts, only to find that the city has never thought of accepting you. We can't have cities, but we've lost the countryside. Each character filled with hope, yet each powerless to escape their reality.