Synopsis
On a rainy day, Zhang Xin, a middle-aged man who suffers from obsession deeply, meets a young and strange girl. He can't help but walk towards her… This bubble remains until the girl turns out to be the obsession itself…
---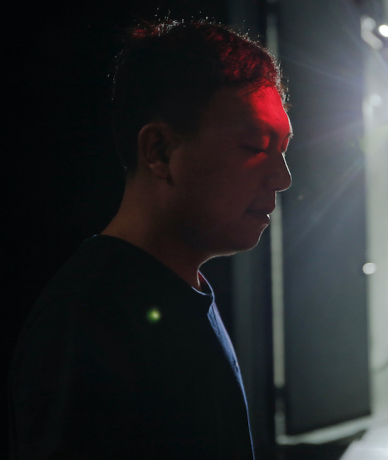 Yang Xiao
Yang Xiao, Screenwriter & Director, born in 1989, was just graduated from Shanghai University for the Master Degree of Fine Arts Program in Filmmaking. In 2013, he finished his debut The suspended Step, which won Prix Du Jury Award of the Asian International Film Festival in Tours. Then he completed short film Dancing Together, which was nominated to several film festivals such as Kolkata, Delhi. Yang Xiao also took part in some art house films as Assistant Director and Storyboard Designer for more practical experiences, such as Kaili Blues and At the Dock. His new feature Shan Shui is currently in pre-production, which has been granted 'Fresh Horizon Award' at SIFF Project and selected to Venice Gap-Financing Market at 74th Venice Film Festival.
---
Director's statement
The girl in the dream is never ever the one in the heart. We are more willing to share desire with the stranger, secretly voyaging to the other side of life.