Synopsis
Grandpa died, Yezi back home, everything is the same as before. Until the evening, the haunting sadness solidifies into another world, the mountain, forest, insect, animal, and grandpa, accompanied by Yezi around.
---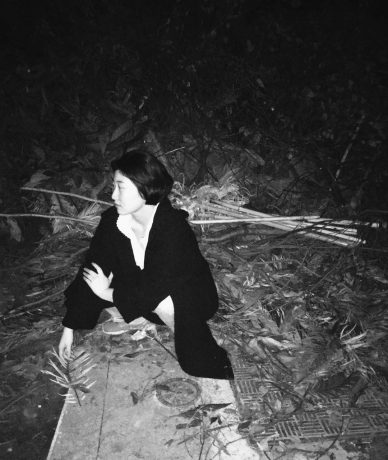 Niu Xiaoyu
Xiaoyu Niu, female, born in Hefei, Anhui, major in Experimental Film at Beijing Film Academy. A young poet, an opportunistic cartoon author and an air bassist of a virtual band.
---
Director's statement
This is a story about memory. Memories gather together to form a pond of gloom, attracting haunting souls and sorrowful human and ghost, birds and animals, living and dead people sharing this pool of static water and inactive time. Death is no longer an end, but a lasting state. The ultimate problem on 'eternity' isn't solved; the gap between existence and nothingness isn't removed, and all creatures sink into a drowsy summer heat with no emotion.