Synopsis
It's a story related to Chinese belief and religion. An old woman has paralyzed for many years and she was looked after by her eldest son. One day she dead, but she suddenly resurrects during her funeral. The son hesitates for a few seconds then he decides to bury his mother immediately. After that day, a series of accidents happened: the little son gets a strange disease. His continuing yelling and cursing scared everyone, and everything falls into chaos. The protagonist is trying everything to cure his little son, everyone's religion in this story was examined by this accident.
---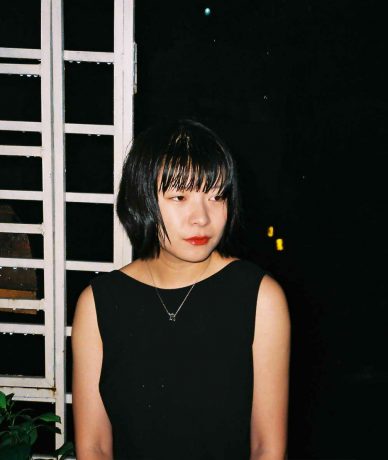 Liu Dongxue
2007-2011 BFA of Film and Video Art in China Central Academy of Fine Arts, Beijing, China Director and writer of the short fiction Dear John Letter 2012-2013 Contracted director, Tudou.com, Beijing, China Producing original short films and online commercials 2013-2014 Contracted director, 56.com, Beijing, China Producing original short films and online commercials Director and writer of the short fiction Hearing You Director and writer of the short fiction Town Road 2015.11-2016.5 Screenwriter of the feature film I Am a Fortune Teller (Adapted the novel to screenplay for director Ning Ying) 2014-2016 Screenwriter, Sun Zhou Directing Studio, Beijing, China Co-writer of the feature films Super Fishmonger and Girls
---
Director's statement
Albert Camus has such a description inThe plague, "they are worried about the present, frustrated about the past and confused about the future." This is exactly what I feel when I come back to my hometown every year.
In the barren and abandoned land of rural northeast, what I noticed about the most is that there is nothing everyone can rely on. There is no place to rely on for their survival and spirit, which is the reason why a variety of religions have become so prevalent in rural Northeast. Do people really need their faith? Everyone has their own god in his/her mind.
The film Resurrectionis just a carrier. In this film, someone believe god can cure their diseases, someone vow to defend their god, someone are radical functionalists. So, does the god really exist? I'm in a world where too many people can't explain what the world is like. What is beyond the world? What is human existence? These are all my resources and questions for creating this film, and I don't know the answer yet.