Synopsis
This haunted reverie drops us inside an Istanbul retirement home, where the battle-scarred residents bask in the camera's attention. A creaky-voiced woman confides her personal account of the Armenian genocide. A sweetly deluded pianist performs a composition before confessing his love. A blind photographer fiddles with his flash as he points his own camera back at us. Shevaun Mizrahi's playful, immaculately controlled film finds hypnotizing rhythms in the residents' limbo-like state. Meanwhile, outside, ominous construction equipment transforms the land.
---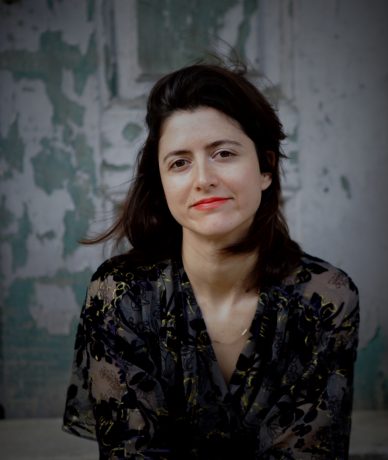 Shevaun Mizrahi
Director/cinematographer Shevaun Mizrahi was selected as one of Filmmaker Magazine's '25 New Faces of Independent Film' for 2015. She worked as an assistant to cinematographer Ed Lachman (Carol, Wonderstruck) and was also a fellow with Marcie Bloom (Sony Pictures Classics). Her first documentary feature Distant Constellation was selected for the IFP Documentary Lab and the IFP Project Forum (New York), the !fdoclab (Istanbul) and the Catapult Rough Cut Retreat (San Francisco). Before shifting to film, Shevaun was a Presidential Scholar in the Arts. Her photography has been exhibited at the Smithsonian Museum of American Art and the Corcoran Gallery of Art. She received her B.A. in Cognitive Neuroscience and English Literature at the University of Pennsylvania and went on to get her M.F.A. at the Graduate Film Program at NYU. Shevaun is currently developing her next documentary film.
---
Director's statement
I was inspired by the sci-fi anthropology of Chris Marker (Sans Solei) and the visual poetry of Portuguese filmmaker Pedro Costa (Colossal Youth) and their use of visual storytelling and open narrative structures.
The filming took place during my annual visits to see my family in Turkey. While my mother is American, my father was born and lives in Istanbul. He grew up in a small Jewish community and like the subjects of this film is a minority in Istanbul. The retirement home where this film takes place is located in the neighborhood where he grew up and represents a culture and time that is
disappearing.
I did both camera work and sound myself as a one-woman crew, which helped preserve the intimacy between myself, the space and the subjects. Although the characters of DistantConstellationlived fascinating and dramatic lives, we've decided not to provide more biographical or historical context. Our intention is to create a very intimate and self-contained world and an immersive experience.