Synopsis
Fresh out of foster care at age 18, Richie Wincott collides with the perils and temptations of a life apart. Becoming a prime suspect in a botched robbery, he discovers an impossible love in an unlikely friend. But with the police on his heels, and a sinister stranger threatening to reveal Richie's past, there may not be enough time to do the right thing.
---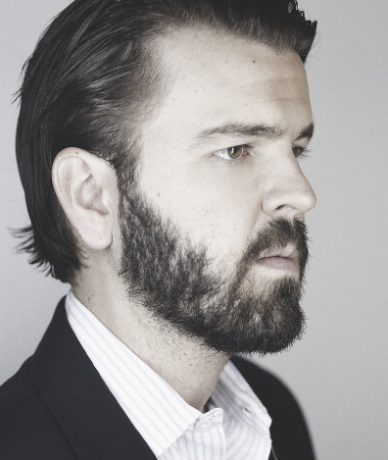 A.J.Edwards
In 2013 A. J. Edwards wrote and directed his first feature, The Better Angels, which stars Diane Kruger, Jason Clarke, Brit Marling, and Wes Bentley. The film centers on the youth of Abraham Lincoln. It debuted domestically at the 2014 Sundance Film Festival and internationally at the prestigious 64th Annual Berlin International Film Festival. It opened theatrically nationwide fall of 2014. Edwards's second feature as writer and director is Friday's Child, a modern-day crime drama and redemption story set in Texas starring Tye Sheridan, Imogen Poots, Jeffrey Wright, and Caleb Landry Jones.
---
Director's statement
Friday's Childis a crime and punishment story and a passionate portrait of youth set in Waco, Texas. The film's exposition was inspired by an ongoing national malady: the rootlessness and impermanence experienced by many "aging out" of foster care at 18 years old. Without proper resources, education, nor solid relations, too many young adults go astray, becoming homeless, or worse, entangled with the law. This background for the character of Richie Wincott (played by Tye Sheridan and researched firsthand by the film's creators) is the cornerstone of what I hoped would be a humane story about love, loss, wrongdoing, and redemption.