剧情简介
Just because three minutes earlier to the world, the elder sister of the twins was separate from the other, and was sent thousands of miles away from home with no news. The elder sister (Chan) was forced to leave hometown, and struggled for her life in Chengdu. The younger sister (Juan) stayed in their rural hometown and continued on a regular routine life as everyone else. However, two girls looked exactly like each other actually pursued distinct paths of life in two entirely different cities. Their experiences of growing up to women developed like parallels. The twin sisters that were supposed to be reunited somehow, only left behind a story with regrets that two girls parted forever. Until Xiaomang, Juan's daughter, coming to Chengdu for her stranger auntie from their rural hometown, the fate covered by the lakeside snowy woods was finally brought up to light.
---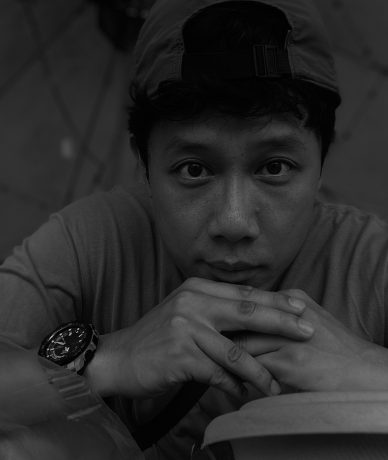 秦天
秦天,80后,成都人。经济学学士学位。2017年,作为导演完成第一个公益故事广告片,进入广告行业。此后五年间,尝试并完成多部原创故事短片的摄制。2022年,完成首部电影长片《但愿人长久》。1985年10月,在家乡的电影院看史泰龙主演的电影《第一滴血》,彼时2岁。大荧幕的初印象至今难忘。通过观影,日渐成为"受教于电影"的人,关于生活,禁忌,信仰,性,爱情,故土,别离,死亡,关于一切,都从电影中"看见",体悟。与上世纪的创作者"秉烛夜游",与不同立场的声音"交锋咄咄",于山海处见天地,于攘攘时见自己。我想,电影可以知来世界,也可以透视心灵。
---
导演阐述
I always consider the film is the best interpretation of itself. However, when it comes to my interpretation, my vocabulary fails to deliver my thoughts. So I bring up some of my first impressions of the film as a presentation. Urbanization, a modern form of migration of millions of people away from a rural area, leads to active or passive separation of families throughout the years and leaves only a vague chance of reunion. A twin normally would be considered a life-long companion. However, when a twin is left by one, separate endings have been settled through their life paths. I always have a thing for women. Even their traces of shadow are shimmering in the moonlight. They are taking the centre of the world, as well as on the edge. Chengdu talks to me in the presence of a woman. I gaze at her a lot.