14th FIRST·Closing Ceremony
We went back to cinema as we expected.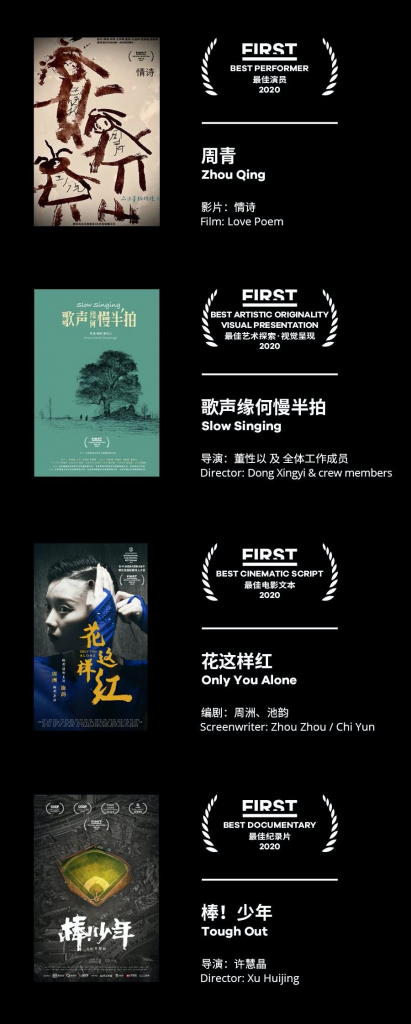 Health verification codes, masks and screening booking codes have constituted the must-have set to get into a FIRST screening. As different subjects, filmmakers and audience interchanged ideas and thoughts around the screen, creating new systems of aesthetics and narratives.
Director Zhou Shengwei presented his 'performance art' at the premiere of his film, making the game of lies inside the film grow outwards. The premiere of this film at 14th FIRST International Film Festival was recorded and became a part of the film itself, as an echo including interactions with audience.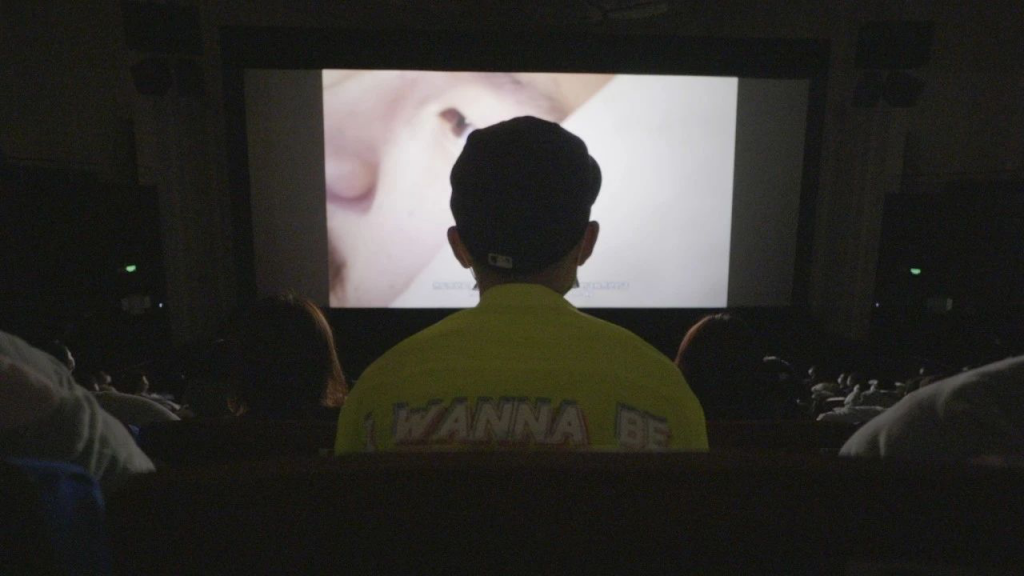 This year, concerning the constraint policy in cinema, the screening tickets were even harder to book due to too many audiences competing. The festival committee would reserve 5 tickets for each film crew but it was usually not enough. Director Xiao Yifan came to Xining with a watchlist, but barely managed to snag any tickets, including the premiere of his own debut film, Leaping Over the Dragon Gate. Director Ji Zhuqing was much luckier, as she stayed up till midnight and managed to snag the ticket of the premiere of 'Victim(s)' yet as the only one from her crew.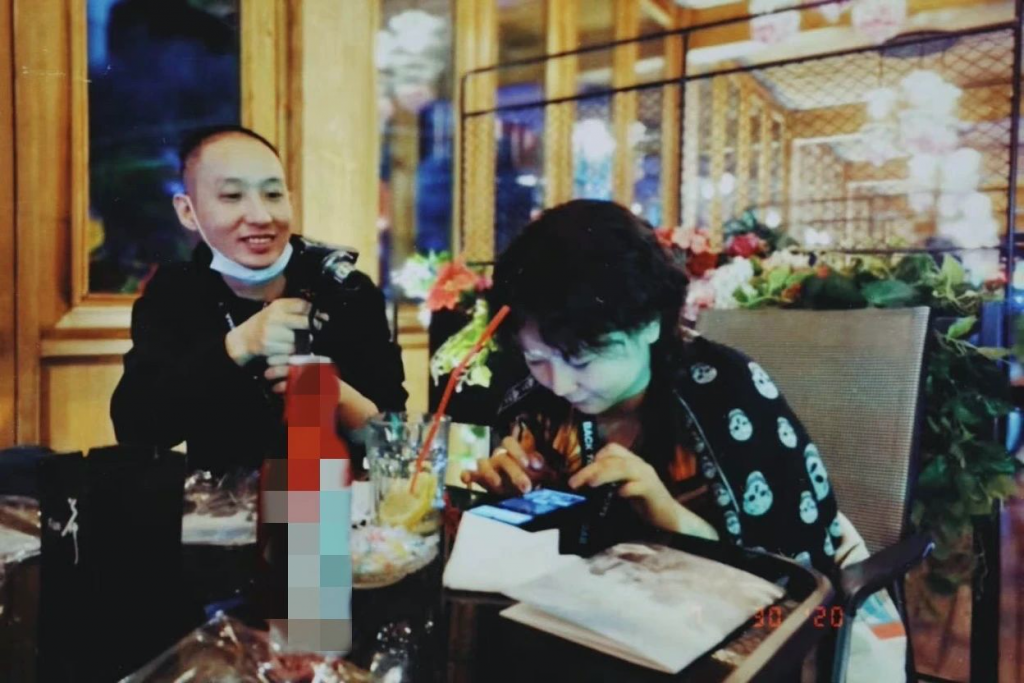 Confined, intertwined, suspended and anxious, from these looks or expressions of filmmakers at the festival, we have perceived and witnessed the fracturing of the individual and the world that has occurred over time. And now in 2020, we will finally have to cross the time and the geographical divide amidst the turmoil and chaos, holding a torch with flares of films and walking towards the lightness.
Ten FIRST honours:
BEST SHORT FILM 2020: The Town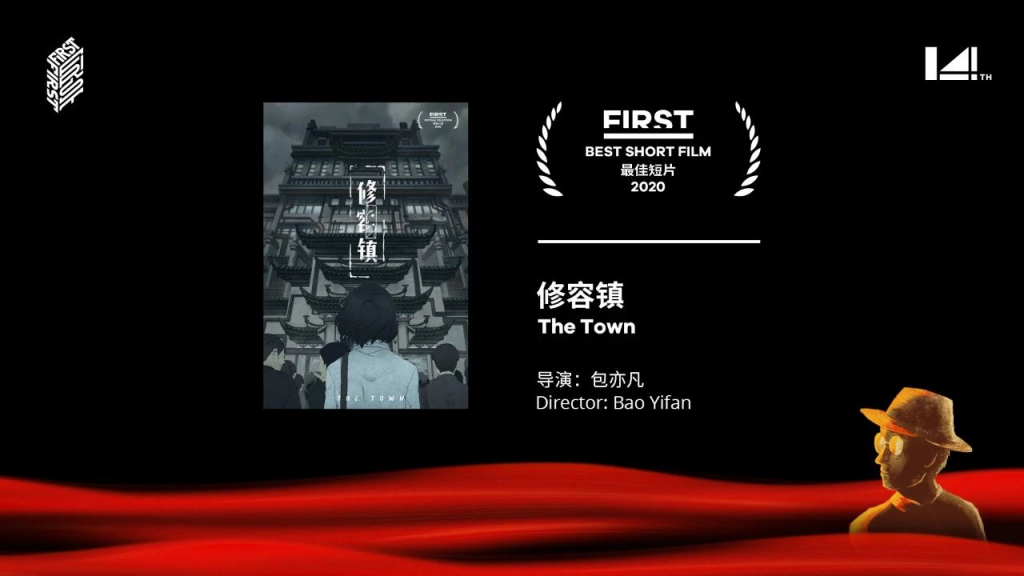 Award words:
The Town almost presents a feature-length story in the space of a short film. With beautiful animation style and perfect technique, it creates a fictional and open narrative space between historical background and modern society, and with a calm sense presented examination and reflection beyond a specific time and space. It is a profound reminder of the current globalized social crisis and conflicts.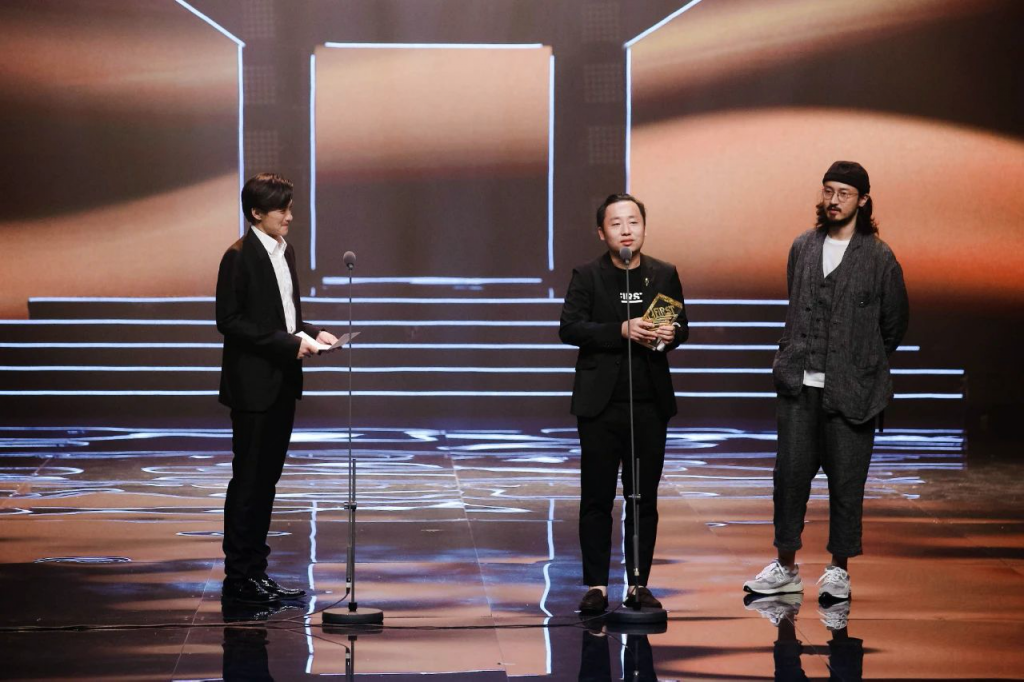 Zhou Yiwei, a first-time visitor to FIRST, and Wang Chuanjun, an old guest of FIRST, presented the award for The Town. Gu Zhensong, the producer, said, 'It was a complete surprise to win the award, thank all those who continue to contribute to the diversity of animation production.'
BEST EXPERIMENTAL FILM 2020: The Coin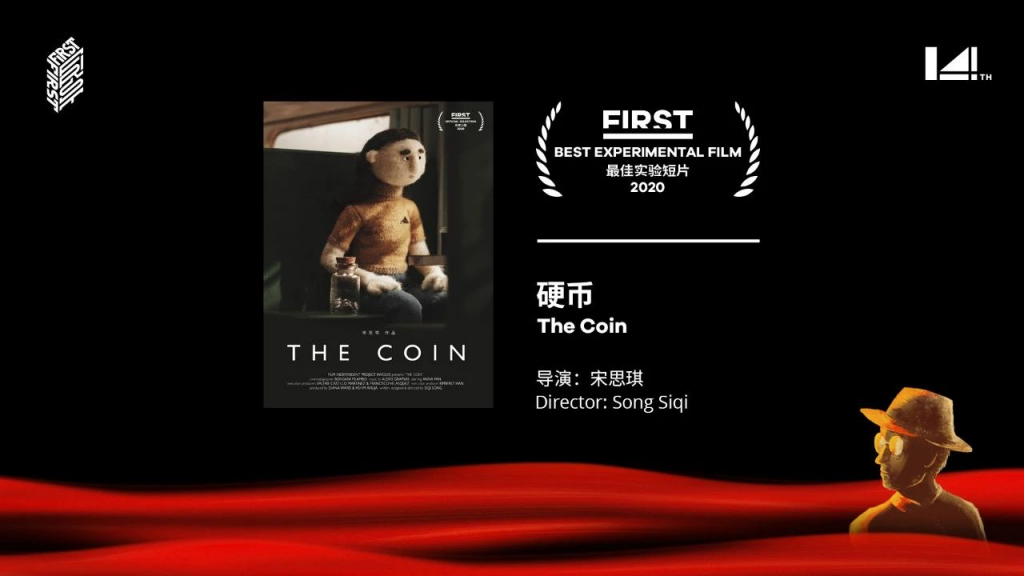 Award words:
The Coin is an exquisitely designed and innovative piece of animated production presenting aesthetic pleasure. With an inclusive attitude and humor, it demonstrates the subtle differences in eastern and western cultures, beyond the geographical and cultural space, presenting the game and fusion of diversity and commonality in the development of human civilization.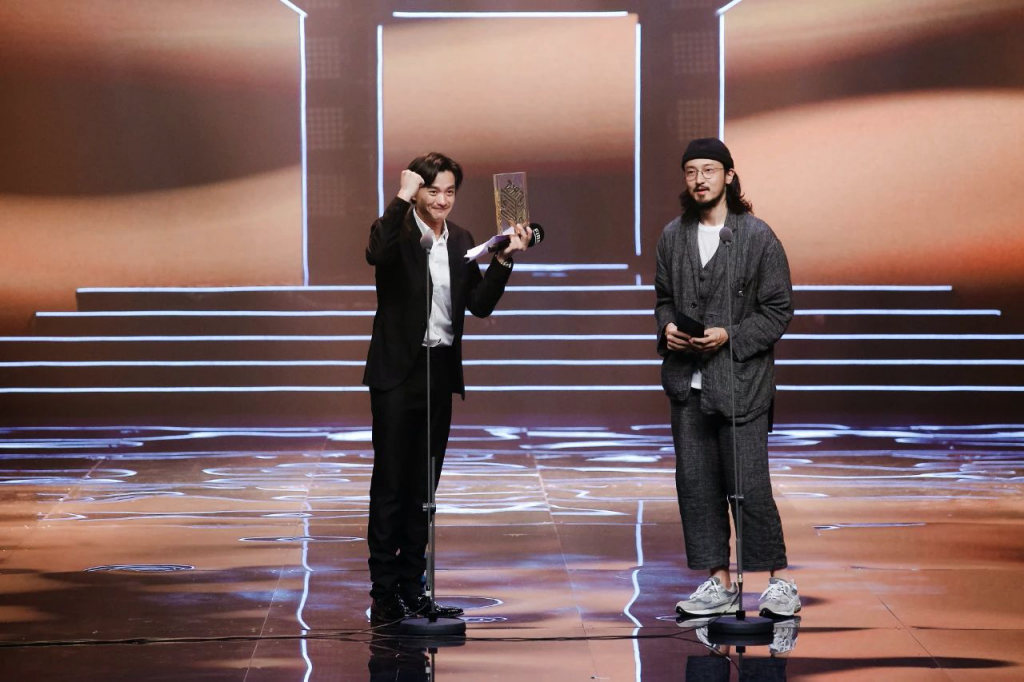 Zhou Yiwei and Wang Chuanjun presented the award for The Coin. Zhou Yiwei read out the speech of director Song Siqi: 'For me, film production is always like an experiment, in which I communicate with the audience. I would like to thank FIRST International Film Festival for providing this valuable platform for young directors to share the results of our experiments. The story of The Coin began with my longing for my hometown and my thoughts on my self-worth. The fact that the film was acknowledged by the audience and the jury in my hometown is a great comfort to me for I am in a foreign city. Now, I have another coin in my piggy bank.'
BEST DOCUMENTARY 2020: Tough Out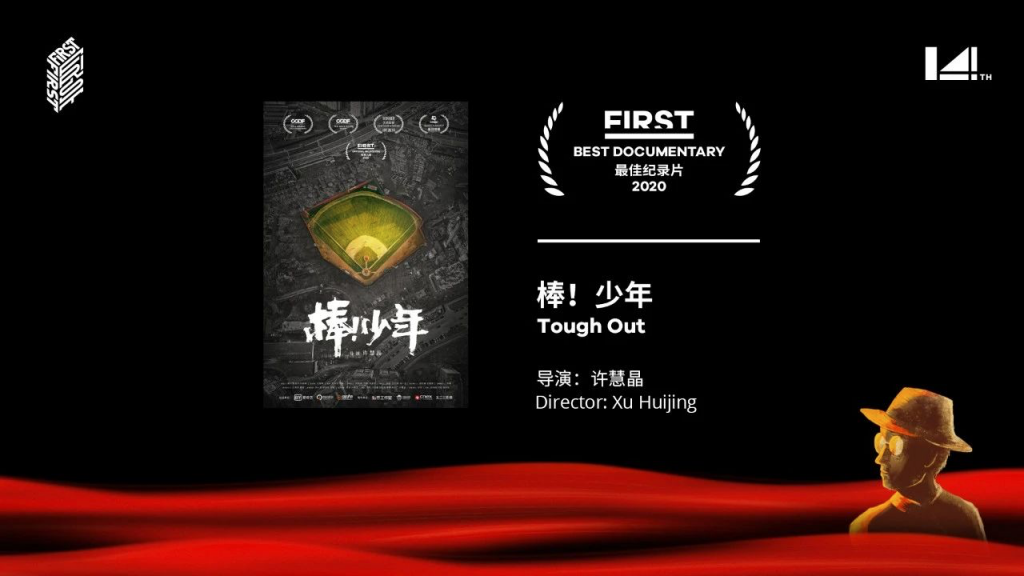 Award Words:
The smooth editing transcends the linear narrative and blends with a high level of cinematography to reveal the warmth and hope of humanity in a touching and sincere story about growing up.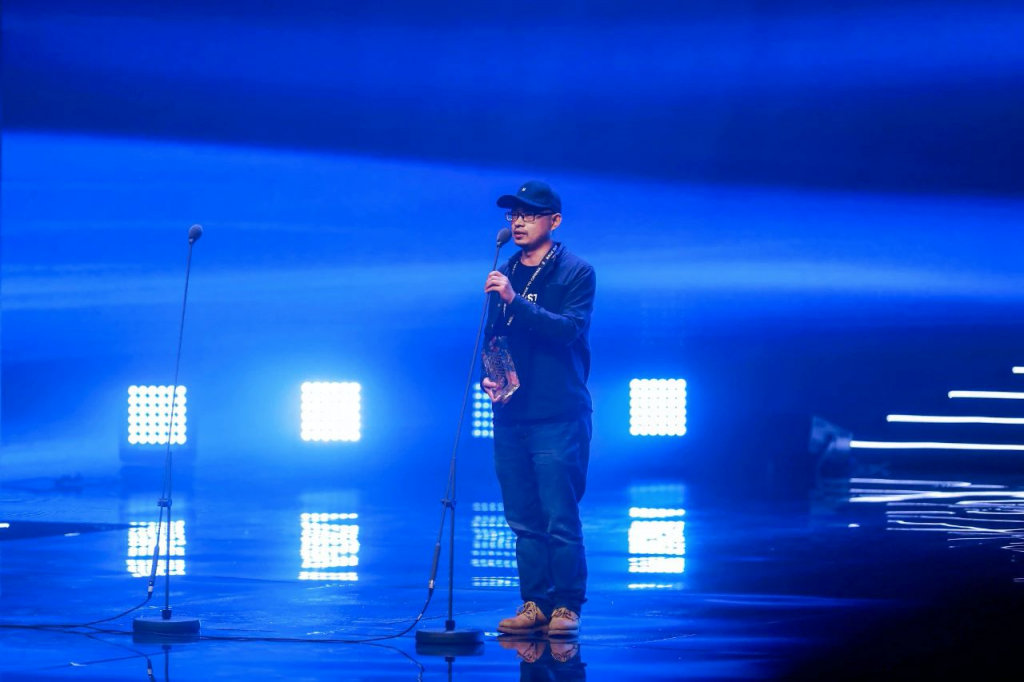 Gao Qunshu and Xiexie presented the Tough Out director Xu Huijing with the award. They hope more people could pay attention to this group of children (especially Xiao Shuang).
Spirit Of Freedom 2020: Art is Dead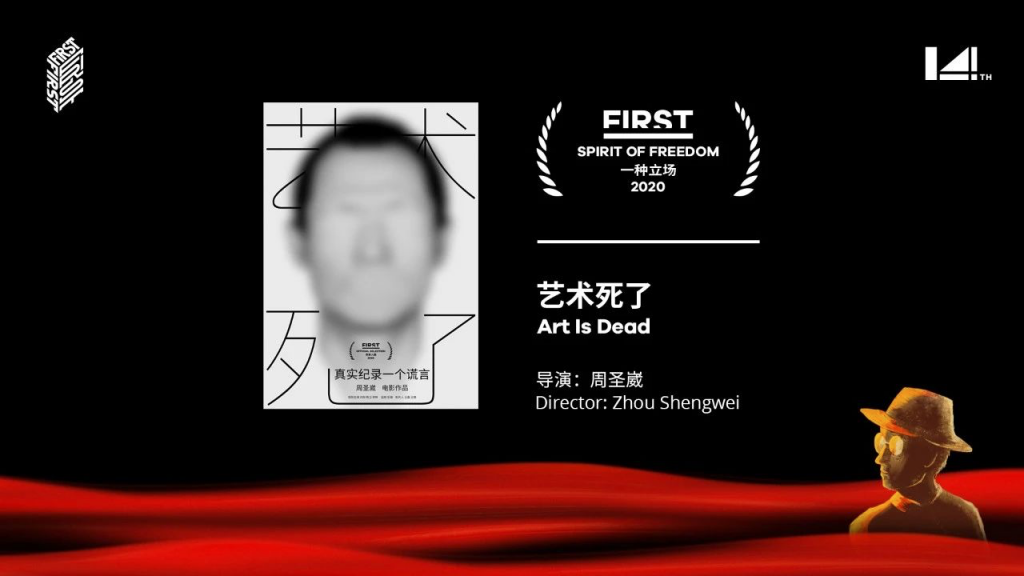 Award Words:
The director offers multiple possibilities of reality and fiction in different production techniques, enriching the space and capacity of the film, and the bold reflection and playfulness achieve rebellion and transcendence in conception.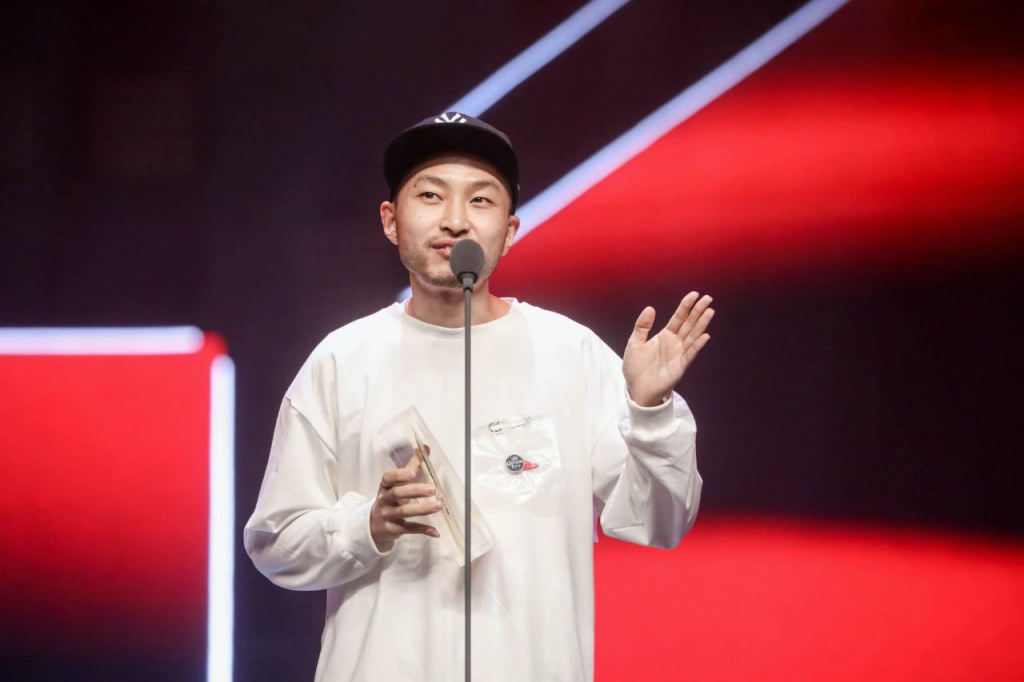 Zu Feng and Huang Xuan presented the award for Art is Dead. Director Zhou Shengwei said, 'I was a bit surprised, I was sitting on the side and thought I wouldn't get this brick (trophy). When we try to define something, it becomes binding, and I wanted to create a new form, possibly a performance art and interactive game like Art is Dead. I'm a puppet without strings, but I'm willing to dance on my own.'
BEST CINEMATIC SCRIPT 2020: Only You Alone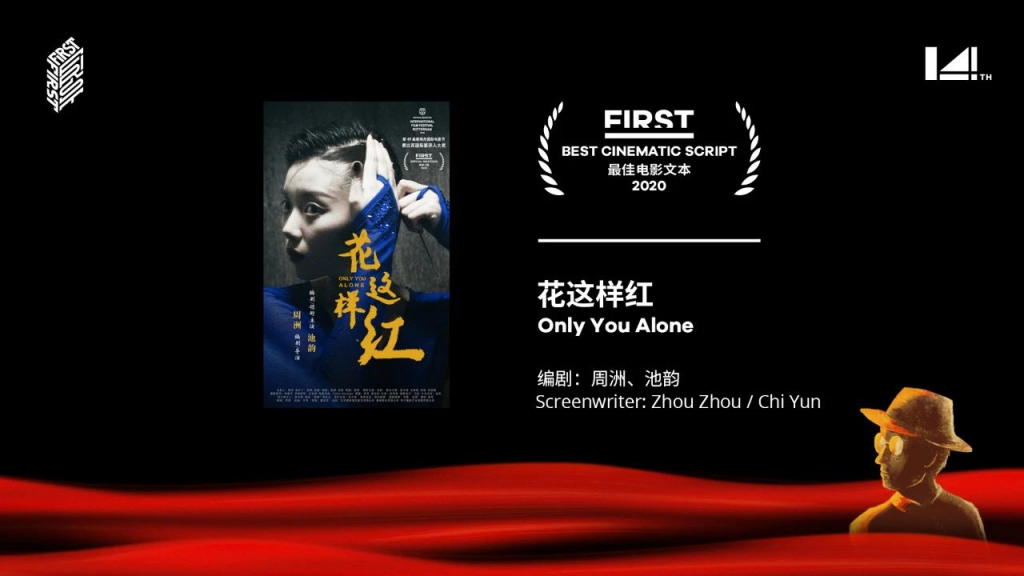 Award words:
the life experience and expression of different creative subjectivities are organically combined in this film demonstrating vigor. In a simple production, a profound understanding and care for humanity is depicted in simple and elegant writing.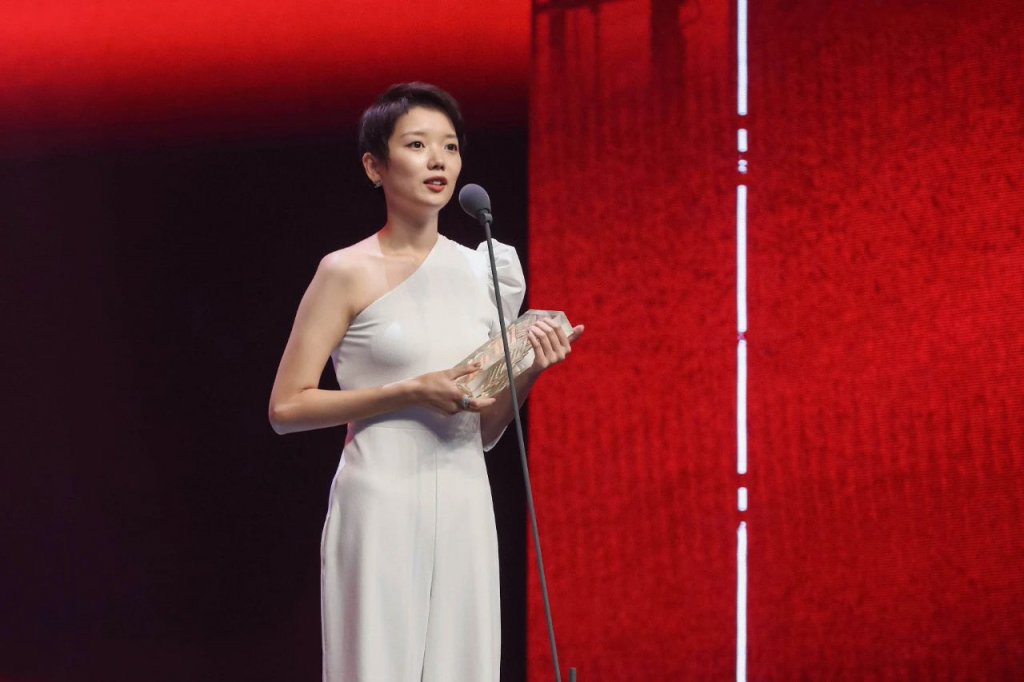 Cai Shangjun and Qi Xi presented the award to Zhou Zhou and Chi Yun. Chi Yun said, 'As an actress, since I embarked on screenwriting path, I have encountered too many controversies and denial. This brick (trophy) gives me the courage to continue acting, and writing.'
BEST ARTISTIC ORIGINALITY VISUAL PRESENTATION 2020:
Slow Singing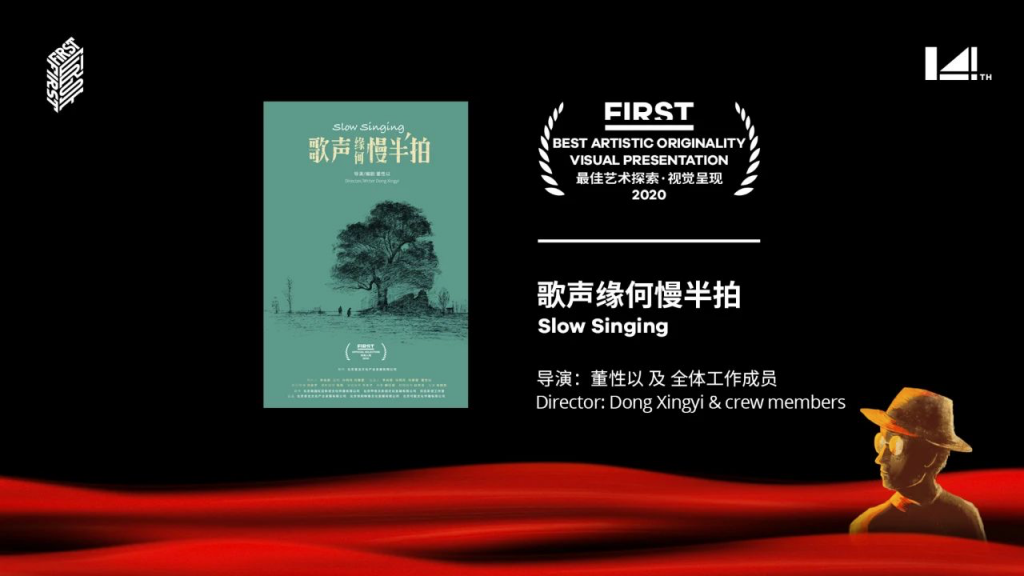 Award Words:
The beautiful rendering of the rural landscape expresses the director's deep love for his hometown, family and cinema. The cohesion of the collective creation provides a moving sense of wholeness at the photographic and artistic expressions, fully demonstrating the sincere brotherhood of the creators which are intrinsically the same with the warmth of their homeland.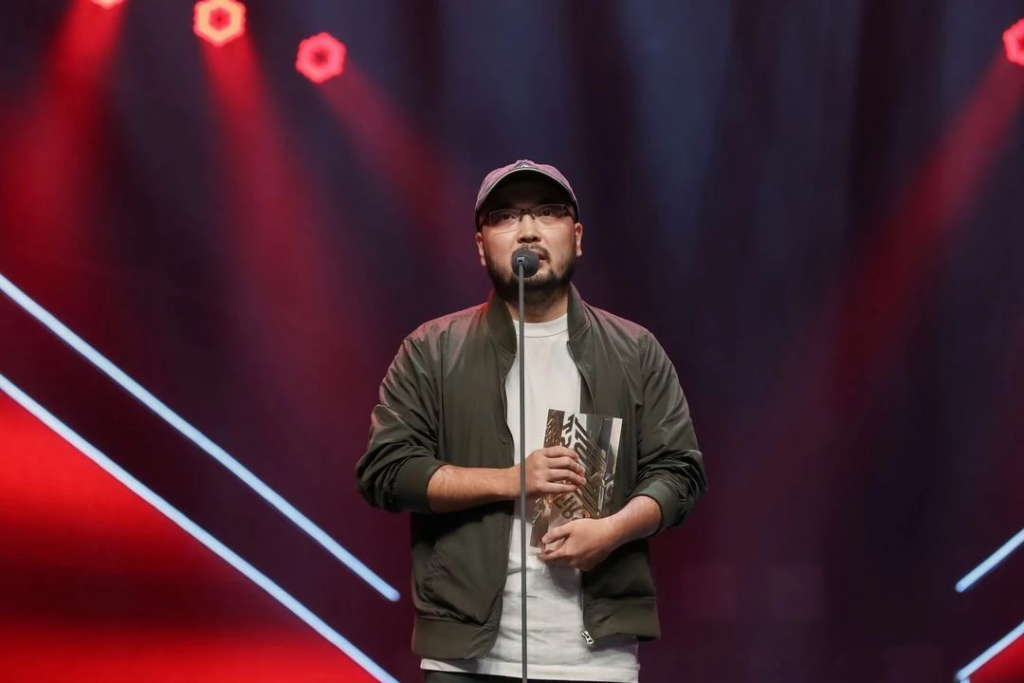 Kong Jinlei and Zhao Nan presented the award to the cast and crew. Director Dong Xingyi said, 'This is my first time attending a film festival and my first time getting an award for my film. Thank everyone in the cast and crew, thank FIRST for allowing me to stand here and open the door to my future filmmaking career .'
BEST PERFORMER 2020:
Zhou Qing in Love Poem
Wang Xuebing in The Partner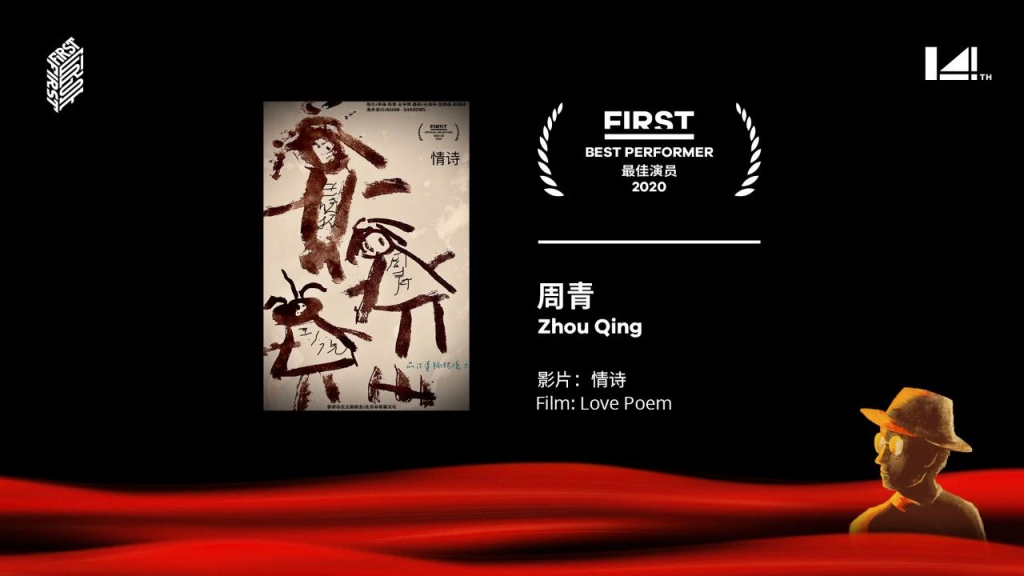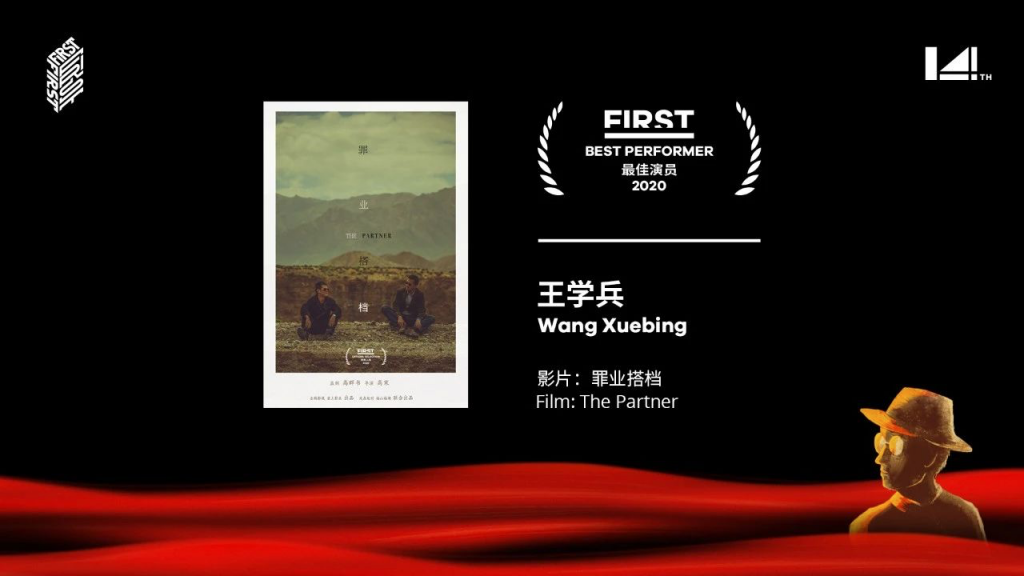 Award Words:
With the most sincere and raw power of life, Zhou Qing repeatedly switch her part between "herself" and other characters. The texture of her performance originates from life, yet in a calm and natural state, she presents surprisingly shaping and groundbreaking capabilities.
Wang Xuebing's own life experiences bring about a genuine quality, which is combined with his existing acting experience. With ample experience and superior perception, he portrays the unique charm of his character with every move he makes.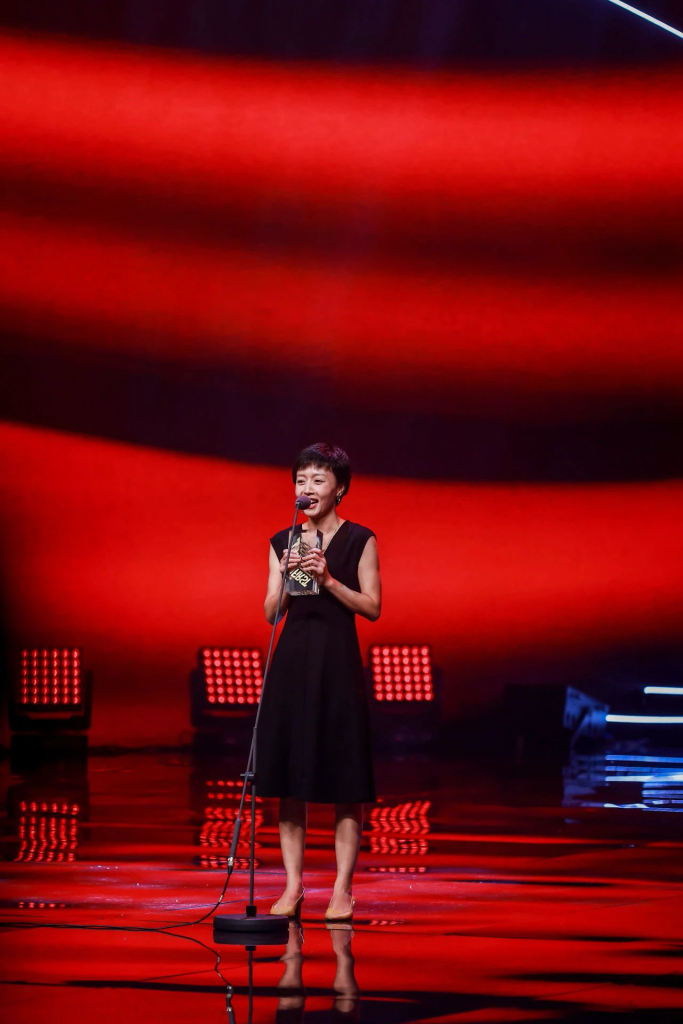 Hao Lei and Duan Yihong presented the awards to Zhou Qing and Wang Xuebing. Zhou Qing said, "I am an amateur and I also hope that my husband, Wang Xiaozhen, the director of Love Poem, will win the award. I am grateful to FIRST for allowing a small budget, long shot, confined-space making film like ours to be seen by everyone."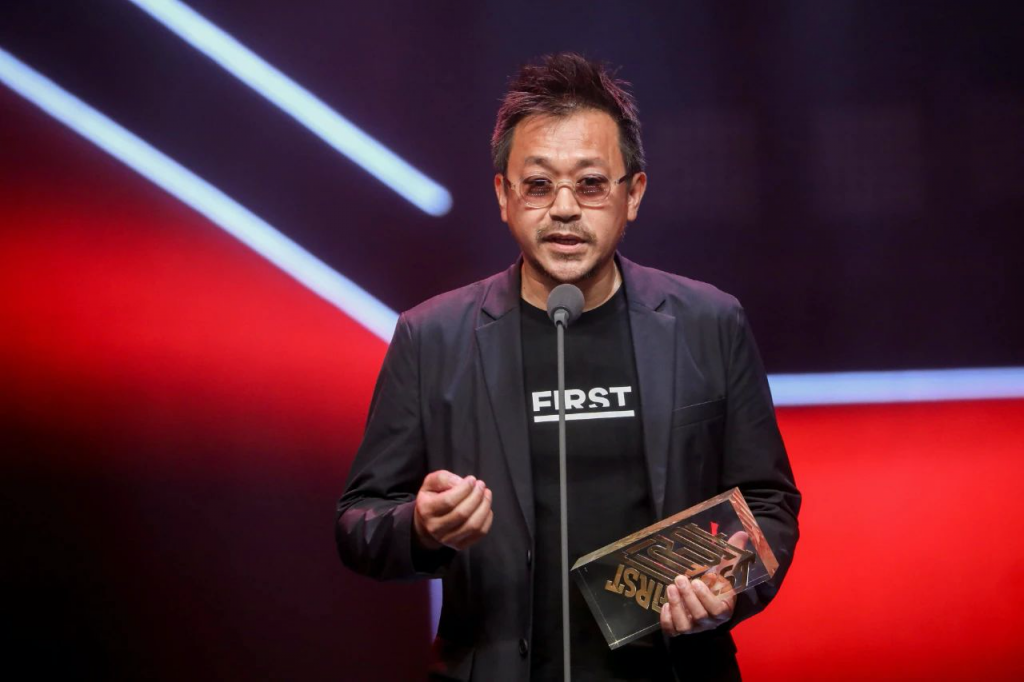 Wang Xuebing said, 'I hope that every time I act, I start from blank, just like the poem says, the secret to loving you forever is to always treat it as the first time.'
GRAND JURY PRIZE 2020: Harhuu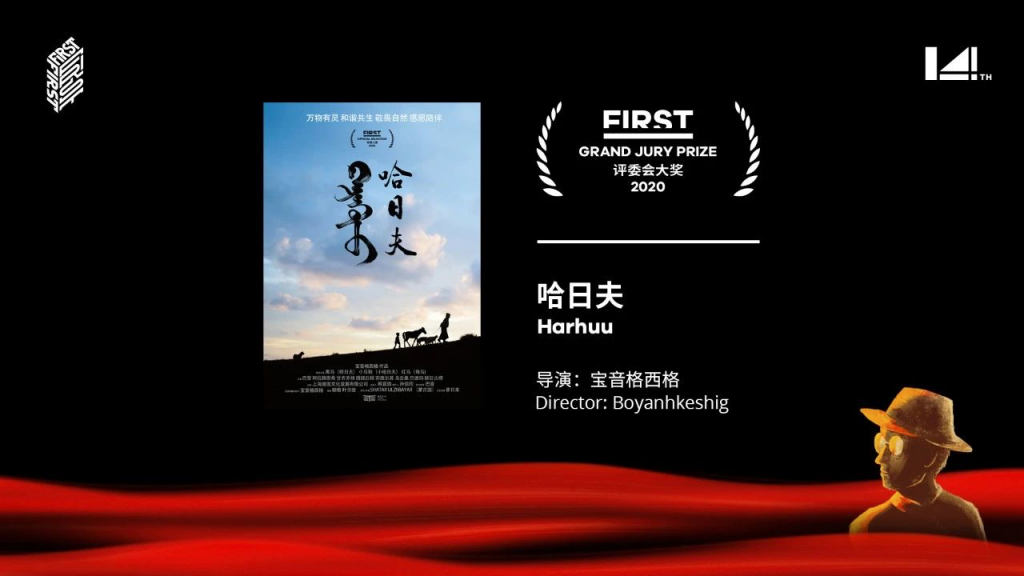 Award Words:
The author's perception of the world and the future creates poeticness from the ordinary, presenting the beauty of nature in a simple way, triggering the most sincere touch and returning to the essence of cinema. It brings us a rare sense of peace and goodwill in the current diversified film landscape.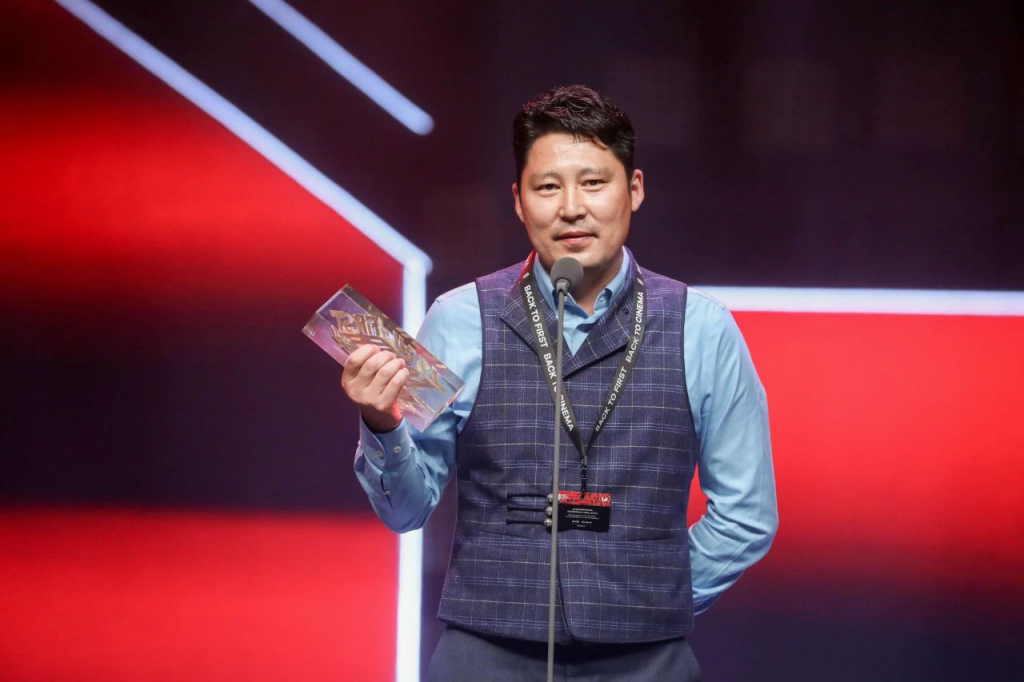 Jing Boran and Yi Yangqianxi presented the award for Harhuu. Director Boyanhkeshig was so excited: 'I am especially grateful to my black horse Harhuu. I came here to watch films and learn a lot. I will continue to work hard.'
BEST DIRECTOR 2020: Xiao Yifan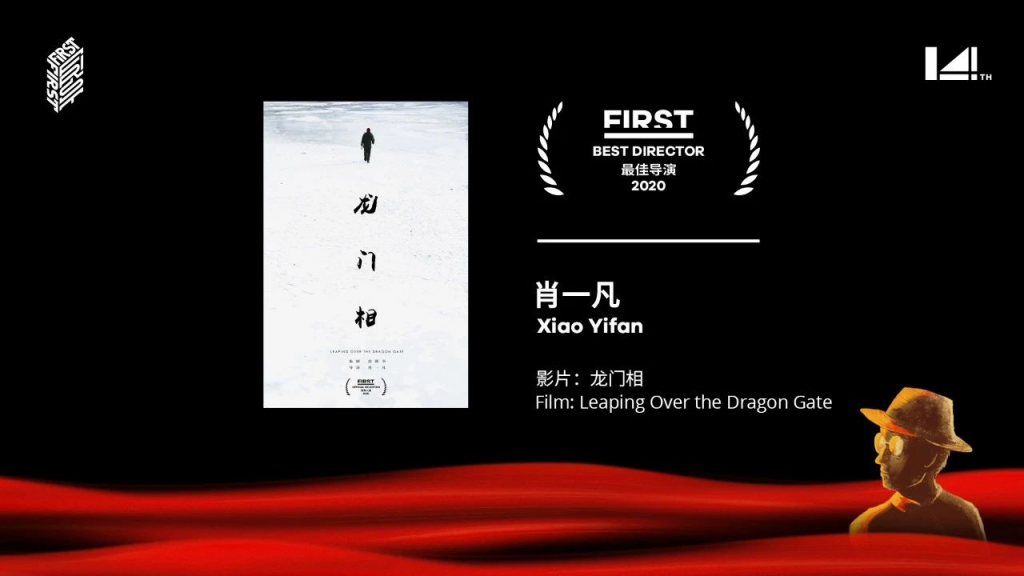 Award Words:
With steady control and rhythm in powerful coordination, it balances a clear narrative with light sense of humor, successfully challenging the threshold of genre narrative and demonstrating the positive influence from industrialization and marketisation on artistic creation and the infinite possibilities for the future.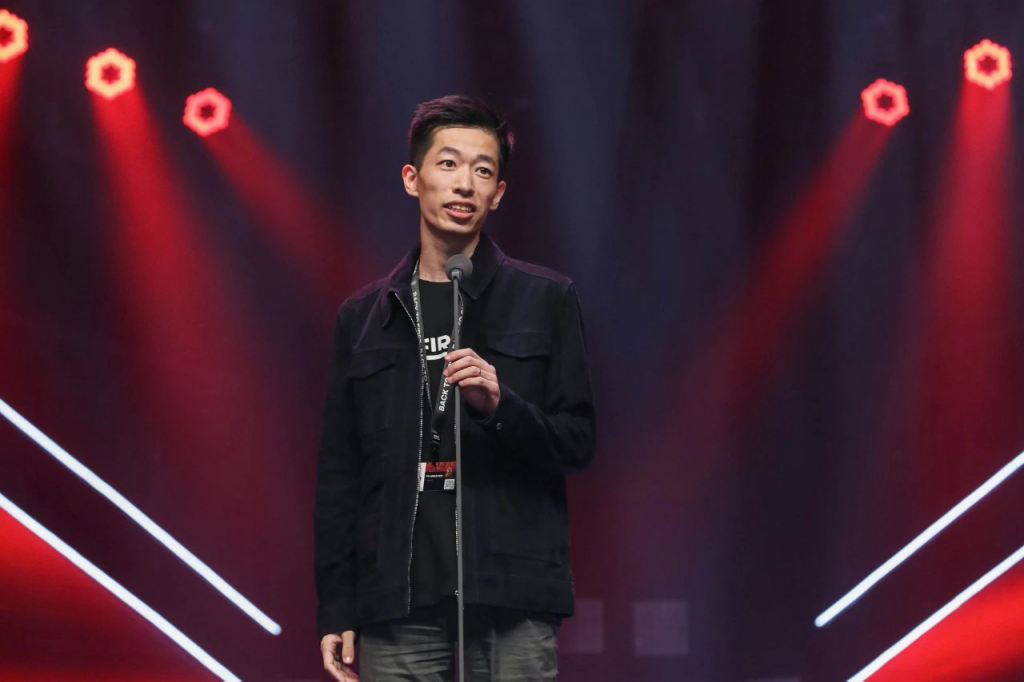 Cao Baoping, Ma Yili and Huang Bo presented the award to director Xiao Yifan. Xiao felt very surprised and said, 'If I have won this award, it means I have done something right. I'll go back and reflect on it. I also want to thank my parents, who have read me bedtime stories since I was a child, and my wife, who asks me to read bedtime stories to her every day."
BEST NARRATIVE FEATURE 2020: Love Poem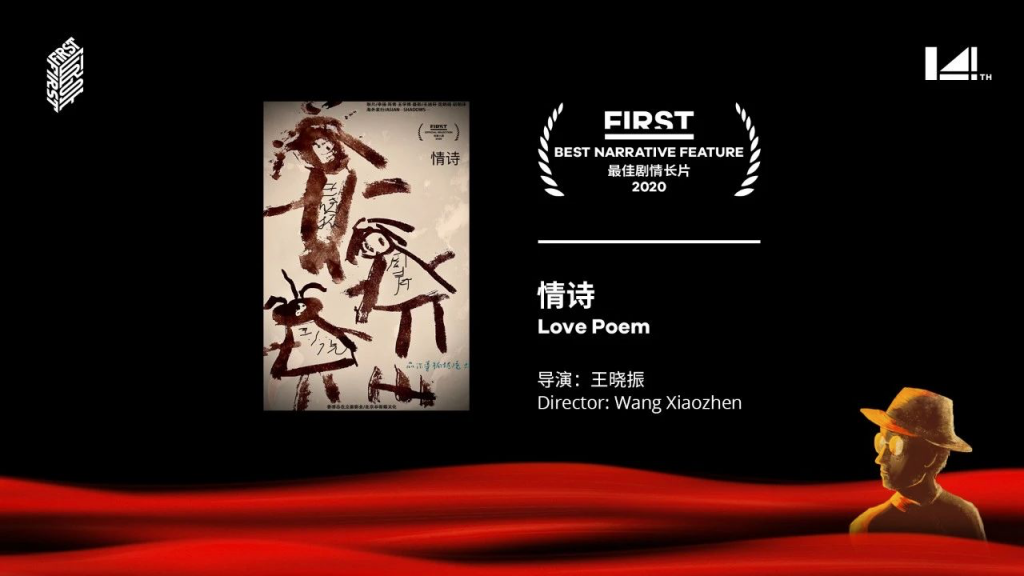 Award Words:
The constant switch between the reality and transcending reality, the deduction and the non-deduction, is fraught with challenges to conventional narrative, with multiple dramatic settings ebbing and flowing in the confined spaces and continuous shots. The exploration of the image blurs boundaries and offers a new exploration for expression.The expression of the relationship between a man and a woman in marriage is humorous yet profound.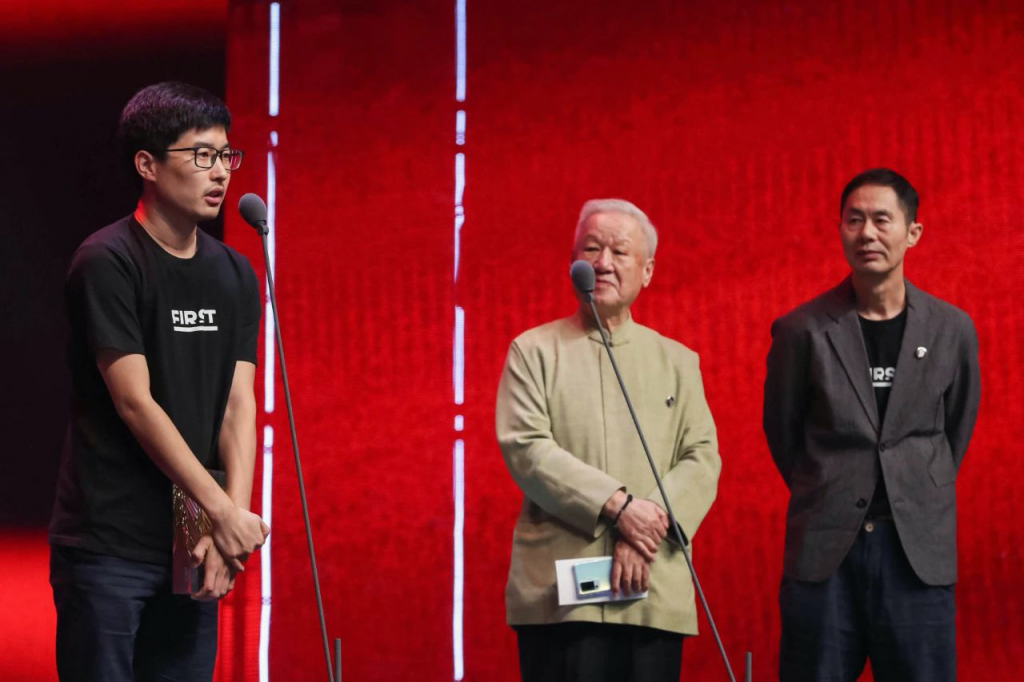 Xie Fei and Zhang Ming presented the award for Love Poem. Director Wang Xiaozhen choked up and said, 'This award tells me that I can make films and do it as a lifetime career.'
AUDIENCE AWARD 2020:
Harhuu
Tough Out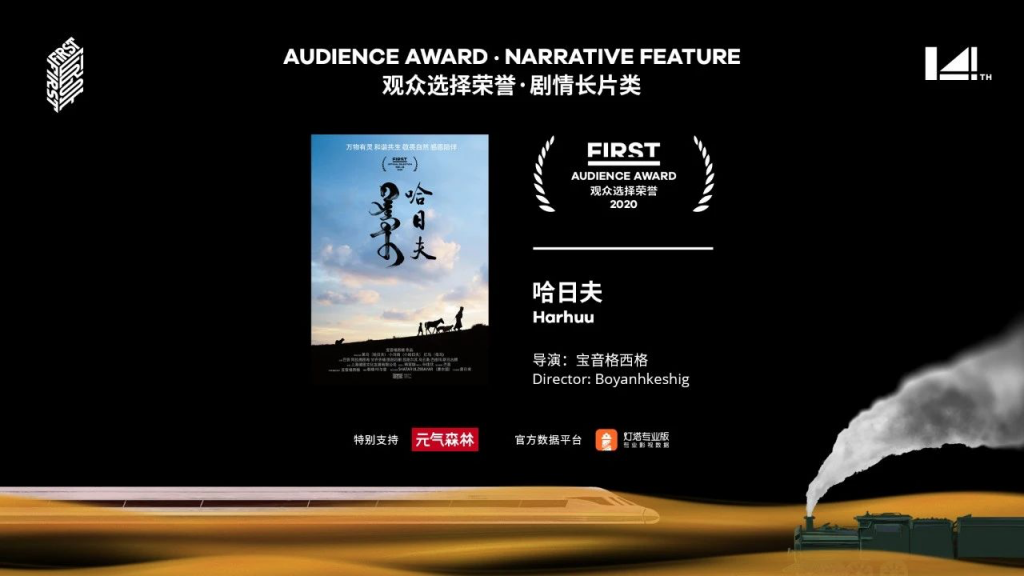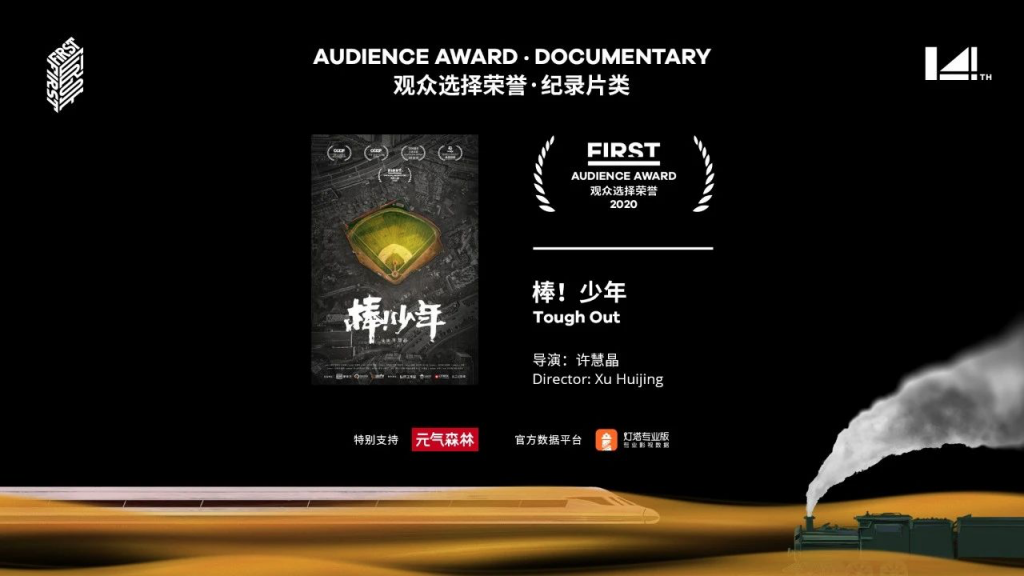 The Audience Award, voted by viewers each day from July 27th. Feature film Harhuu bounced back at the last minute, while Tough Out continued to top from its premiere day, winning the Audience Award in the Documentary category. Special thanks to Genki Forest and Lighthouse Pro for their support.
BEHIND THE SCENE 2020 was unveiled by Wen Muye and was awarded to everyone at the scene, and to everyone who, yet not present, still kept their eyes on this place. It belongs to all of the filmmakers who kept creating, waiting and guarding during the 176 days when there were no new films.
'To everyone in the film industry who is still "present"', says Wen Muye, 'To all of you who have never been "away" from the film industry! Behind these faces are the tireless efforts of all filmmakers, and the perseverance of those who work in the industry. These are the faces that we should really respect and remember."
I wish that more of you, will respond loudly and clearly to any structural external impact with a new grammar yet to be invented and the potential energy generated in this kind of cramped space. In this way, 'I will not be alone, but will have all the strength of my kind.'
On August 3rd, 2020, the 14th FIRST International Film Festival was closed in Xining, Qinghai.
A lonely raft on the sea, a huge wave hurtling over, would we fall into a deep sleep?
Or all of a sudden, wake up?