Synopsis
Belonging makes a topographic observation by following the locations of a criminal case 15 years after the incident, accompanied by statements given by the suspects.
Then, it shows the night that the murderer couple met.
---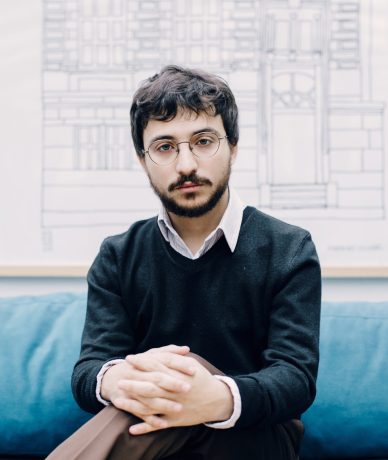 Burak Çevik
He (1993, Istanbul) received his BA in Film Faculty at the Istanbul Bilgi University. He founded Fol Cinema Society and curated experimental and arthouse film screenings. His debut feature film The Pillar of Salt premiered at the Berlinale Forum in 2018. His second feature film Belonging premiered at the Berlinale Forum in 2019. Currently he is teaching at Istanbul Bilgi University and working as a producer on Selman Nacar's debut film Lacuna.
---
Director's statement
In 2003, my grandmother was murdered in her apartment. My aunt and her lover were sentenced to life imprisonment after the trial. During the 15 years that followed, I never thought that this could be an important story and I did not think it would be worth telling – every person and every family has their own tragedy, and mine is just one of them.
Two years ago, I got hold of the court records by chance, and I read the indictment from beginning to end. I realized that this was not only a criminal case, but also a love story and a road movie. A love chronicle that encompasses three big Turkish cities and which left its mark in many places.
Looking back at it now, I realize that this is also my story, a story that has to do with my roots and which I need to confront. When I was preparing Belonging, I was thinking of Eric Rohmer's films about romantic relationships and of James Benning's Landscape Suicide, which tells a crime story by going to different places. Belonging is a film that seeks out the memories of places and plays with genre. It is based on a very personal tragedy with the archetypes of a true crime, which the film traces without casting judgment.