Synopsis
Fang Junrui is a 30-year-old hospital guard who lives in an old tiny flat with his parents in the center of Shanghai. He has been passionate about relic restoration but couldn't find a related job for years. That has led to his disappointment in life. He routinely buys arts and history books but runs out of space to store them, irritating his parents who own the flat. Things started to change when a friend from the church and the film director came to his life. He felt like that his life was moving again at God's will.
---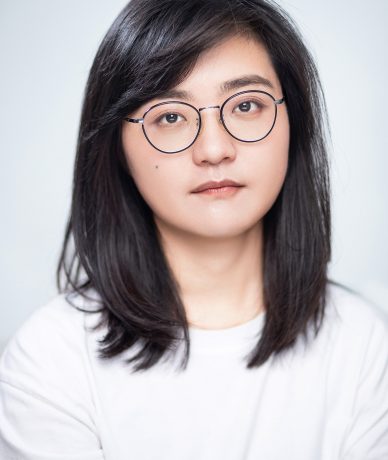 Qin Xiaoyue
2012 Boston University BS in Mass Communication. 2014 HKBU MA in Producing for TV, Film, and New Media. I started filming strangers about their regrets and dreams on the Mayan's doomsday, 2012.12.21. It was soon developed into a train journey around China. More grassroots were interviewed and a deeper understanding of the Chinese society was revealed in my film. I quickly fell in love with the documentary way of exploring the world without noticing how the cruel side of the world can be revealed through documentary filmmaking as well. A 30-year-old man from the audience of my first film's screening came to me and became the protagonist of my first feature-length documentary, which took me about 6 years to finish and eventually led me to the career of filmmaking. Currently, I am working on my second feature length documentary A LOVE RELATION and a series called LIVING IN CHINA.
---
Director's statement
This is my first feature-length documentary film. I never thought I would film someone who constantly claims that he is suicidal, which has given me huge pressure that I even had nightmares of him setting a fire on himself while threatening me to film his story. That's when I paused the project, rethinking my role in documentary filmmaking. I was taking too much on myself, thinking about helping Fang. However, there is a greater value in his story even if it's not an ideal "dream-come-true" story. I wanted to explore how an elite family could end up like this. What's the society's role in his story? I wish Fang's story could be a mirror to other families in China and other societies in this world.