Synopsis
'Have you ever dreamed of something when you were young?' A woman recalls her youthful memories of her 1970's. The development course and the process of modernization are revived and unfolds in front of us. One day, the first breathless animal appears to her, a white horse…
---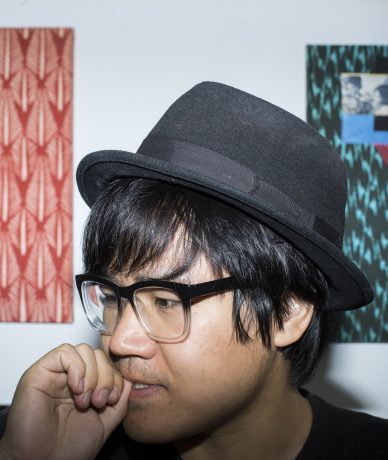 Lei Lei
Lei Lei was born in Nanchang, Jiangxi Province, China in 1985. In 2009, He received the master's degree in animation from Tsinghua University. In 2010, his film This is LOVE was awarded the 2010 Best Narrative Short at Ottawa International Animation Festival. In 2013, his film Recycled was awarded the Grand Prix Shorts - non-narrative at Holland Animated Film Festival. He acquired the Asian Cultural Council grant in 2014. Since 2018, he has been working at the CalArts Experimental Animation program as faculty. In 2019, his first feature film Breathless Animals has been selected by Berlinale Forum.
---
Director's statement
Because of my work, I spend a lot of time away from my hometown in the south of China, and away from my closest family and relatives. Even when my grandparents passed away, I was not able to attend the funerals because I was not in the country. I believe that in a fast-developing country like China, there are many young people like me who leave their hometowns and families to pursue their dreams in a distant place – a bigger city or even a foreign land. At that new place, the rapid spread of urbanization, modernized ways of life, and the cultural differences are all the factors that may evoke the normal sense of distress and anguish among these group of people. In the past of a few years, I've conducted many interviews with my family members where I listened to their tales. These oral histories are like broken fragments of a mirror or reflections of a lake, piecing together a world that I haven't yet imagined. The world may not merely about the "history" or the "reality", but it is quite realistic to me. You can feel the palpable wetness of the air, the dust from the construction, the expression of an individual, and the touch of an object… It is the same world that my family walked out from, and their bodies emanate this warm radiance.