Synopsis
Obscure is a coming-of-age story of a teenage boy, who sexually awakens after discovering the dark secret relationship between his father and sister. The story takes place in an alienated, self-contained universe. The boy spends his days working on the farm with livestock, in fear of his authoritarian father, and in the close, intimate company of his sister. The sister's gender expression is repressed, and she suffers harsh, repetitive farm work as well as assaults from the father. The sibling love and companionship, which once served to counterbalance familial strangeness, is now disturbed after the boy develops a sexual desire for the sister.
---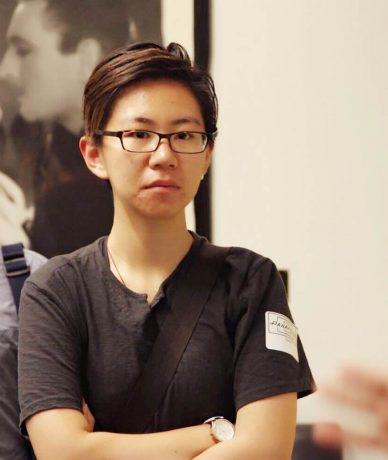 Wang Kunlin
Graduated from Chapman University, Wang Kunlin received her MFA in Film Production with the major of Film Directing. She studied under Martha Coolidge and John Badham, and attended Bela Tarr's master class at the International Filmmaking Academy in 2017. Kunlin has directed and production designed short films for four years in Los Angeles. The short films she directed were selected into many film festivals, including the 31st Boston LGBT Film Festival, SOHO International Film Festival, Los Angeles Film Awards, etc. It's Just a Gun, which she production designed, won a silver award at the 43rd Student Academy Awards. Her first feature film Obscure was nominated in the International New Talent Competition at the Taipei Film Festival as well as the Narrative Feature Competition at the FIRST International Film Festival in 2019.
---
Director's statement
The film depicts sexual desire and connection among a 'family', but is not about incest per se. With an ambiguous representation of the two teenagers' gender expression, it is an exploration of sexual development in the context of familial bondages and breakages, isolation and togetherness, and the contradiction implicit in the human emotion. There is only one line of dialogue in an unknown language in the film, and the world feels lacking regular human communication, isolated from the typical social and cultural construct. The surreal, but also naturalistic, atmosphere of this film intends to create an experience without the mental block burdened by the norms.