Synopsis
Ki-taek's family of four is close, but fully unemployed, with a bleak future ahead of them. The son Ki-woo is recommended by his friend, a student at a prestigious university, for a well-paid tutoring job, spawning hopes of a regular income. Carrying the expectations of all his family, Ki-woo heads to the Park family home for an interview. Arriving at the house of Mr. Park, the owner of a global IT firm, Ki-woo meets Yeon-kyo, the beautiful young lady of the house. But following this first meeting between the two families, an unstoppable string of mishaps lies in wait.
---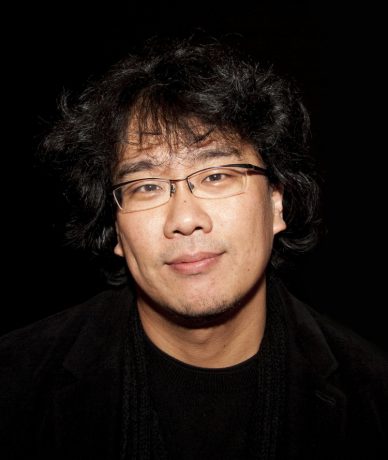 Bong Joon Ho
Born in Daegu, Korea, September 14, 1969. Parasite is the seventh feature film from the acclaimed BONG Joon Ho, following on from Barking Dogs Never Bite (2000), Memories of Murder (2003), The Host (2006), Mother (2009), Snowpiercer (2013), and Okja (2017). Known for his cutting, socially incisive wit and twisting of genre conventions, BONG Joon Ho has continually raised questions about social institutions and the inequities of society with his unique blend of humor, emotion and suspense. In this sense, Parasite is both highly characteristic of BONG Joon Ho's work, while at the same time evolving to a new level.
---
Director's statement
For people of different circumstances to live together in the same space is not easy. It is increasingly the case in this sad world that humane relationships based on co-existence or symbiosis cannot hold, and one group is pushed into a parasitic relationship with another. In the midst of such a world, who can point their finger at a struggling family, locked in a fight for survival, and call them parasites? It's not that they were parasites from the start. They are our neighbors, friends and colleagues, who have merely been pushed to the edge of a precipice. As a depiction of ordinary people who fall into an unavoidable commotion, this film is: a comedy without clowns, a tragedy without villains, all leading to a violent tangle and a headlong plunge down the stairs. You are all invited to this unstoppably fierce tragicomedy.