Synopsis
Gao Xing, a hearing-disabled and vocally impaired person from a small town in China, an ordinary housekeeper at a Las Vegas casino hotel, always rummage through the guests' luggage secretly while cleaning the room to search for clues about his sister who was adopted by an American family long ago. Hotel work is only a part of Gao's life. He shuttles in the crowds at the most prosperous city with a teddy-bear suite after work and distributes the tracing notices to passers. At one afternoon, when Gao was cleaning a room, he encountered a girl who was going to the music festival near the hotel. After she left, in her suitcase, Gao found a little bear toy which was the one hand-stitched by her mother when he was young. Gao was smiling and tearing, but he couldn't hear the continuous gunshots outside the window. The massive shooting at the Las Vegas Music Festival that shocked the world later on, is happening…
---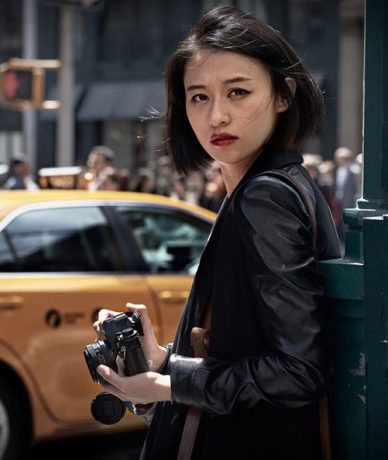 Xie Yun
Xie Yun, Writer-Director. Yun graduated her first Master degree in Directing from Shanghai Theater Academy. After graduation, Yun earned a solid understanding of drama, theater, and Chinese culture. She taught at Communication University of Zhejiang from 2014 to 2015. In 2016, she went to the United States and obtained the second master's degree in film directing from the New York School of Visual Arts. The Still Life is the first short film written and directed by Yun in 2017, won the Houston International Film Festival Short Film Award and was incorporated into several other international film festivals. On August 2018, her first feature film, Truth or Dare, was in theaters all over China.
---
Director's statement
Everyone is an island, and loneliness is the theme of our life. We have been trying our best to fill the gap between ourselves and the world. The protagonist from a small Chinese town, Gao Xing, a deaf, naturally has a very wide gap between himself and the external world. The way he tried to sew the crack was to find his only relative in Las Vegas, the long-lost sister. The story takes place in Las Vegas, a city that never sleeps in the desert. In a happy world, it is like a port in the dark sea. Everyone is a boat coming for a temporary visit. After a moment of dreamy joy, they will return to the dark and infinite sea. The shooting incident at the end of the film turned the moment into a never-ending return.