Synopsis
Chaoying, Shuhe and Zhanyi are three ordinary rural elders

who have a good relationship and often drink together.

Recently, Chaoying sold all his

cattle which he had raised for a long time,and began to renovate his old house full of ambition. However, an accident at the construction site happened unexpectedly. Shuhe, who came to help Chaoying build the house, was hit by a car which ran away. According to the convention of the village, if the killer cannot be found, Chaoying will be responsible for the unaffordable medical expenses. And in this case, he would had no money for his house. In order to keep Chaoying's house and to demand justice for their friend, two old rural men, Chaoying and Zhanyi, embarked on the journey of chasing the hit-and-run driver. They rode three-wheeled electric motors and ran on the vast North China Plain. It was doomed to be an absurd journey…
---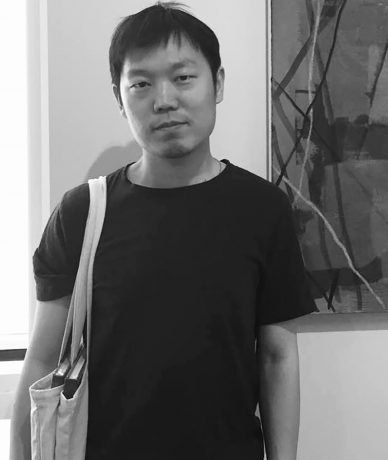 Xu Lei
Xu Lei, director, screenwriter. He holds a BA in Business Administration. After graduation, he has studied in the Film and Television College of Communication University of China and the Director Department of Beijing Film Academy. In recent years, he has directed many films, documentaries, and advertisements. Specialized in comedy and suspense. His Short film From Taipei to Shenbei enrolled in official selection at International Excellent Short Film Show Unit of Shanghai Film Festival in 2014. The feature film Rebuilding was selected as the top ten winners of the WIP projects at the Beijing International Film Festival in 2019. His screenwriter works The Rookies will be released on July 5, 2019.
---
Director's statement
Rebuilding

is a suspenseful rural comedy. The shooting style is concise, and the rhythm is bright. It was a sad story, but I don't want to present the trials of life. I prefer to inject warmth, humor and even a hint of poetry into it. It fits my aesthetic taste,and also conforms to the open-minded attitude of Chinese peasants. In the geographical coordinates of Chinese cinema, there are bleak northeast, rough northwest, gentle south of the Yangtze River, damp Yun-Gui plateau… As an important birthplace of Chinese civilization, the North China Plain is missing. This film was shot in the hinterland of the North China Plain, central Hebei, and was starred entirely by local non-professional actors. I hope to fill this gap and show the local customs and social outlook.