Synopsis
The splash of water is like a bomb, about to break the tranquility of the pool.
---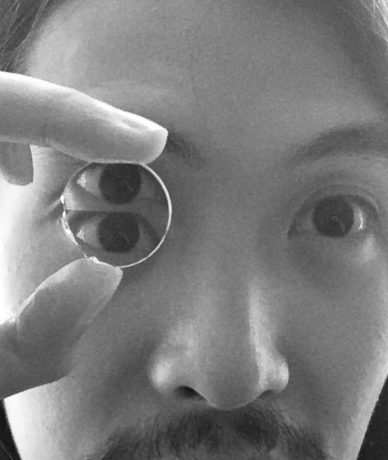 Shen Jie
Shen Jie (1989, Shanghai) graduated from Shanghai Institute of Technology in 2012. His animated short films were screened at film festivals around the world such as Berlinale, Venezia, Sakhalin, Annecy, Zagreb, Slamdance, Tampere, Encounters, etc. Currently lives and works in Shanghai.
---
Director's statement
The idea for this film came from a photograph. During the Paralympic 2016, I saw a photograph: an armless contestant hanging to the edge of the pool by biting on a towel, poised to shoot his body backward into the water. The image shocked me. That's when I started trying to make this film. The artistic style of this film is a tribute to David Hockney's paintings. It would be a great honor for me if he can see this film and accept this tribute.