Synopsis
Beijing, midnight, a young girl gets on an unlicensed taxi. The driver is a greasy-looking limp. To survive, the girl has to tell 4 thriller stories that happens at night while they drive into the mountain. After that, the driver tells a story about the night and his car. It is the most chilling story of that night.
---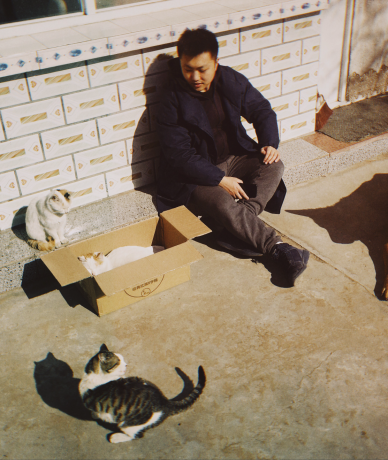 Miao
A born wild filmmaker, genre movie lover from a kid, was once a publisher, translator, journalist, Uber driver, and is now a director who believes directing is just a job.
---
Director's statement
Beijing, 10 freezing nights, a small crew, car scene, stunt, VFX previz, special effect make-up, drone shot, and painful post-production… In 2019, we made a six-episode 9-minute genre series, The Night Hunter. It was a wild experiment of production value and of indie horror film making. All roles are played by one actor and one actress. The six stories could be independent shorts, as well as a feature film in a circle, and also a limitless night horror series.