Synopsis
COFFIN
A man comes home and wants to go to bed. A bunch of noisy roommates. A crowded city in southern China.
PADDY
Is there always an answer up there? To find his favorite toy, the little scarecrow started the adventure. Along the way, everything is strange to him. Lost paradise, immigration tide, assembly line, and parade…He kept asking the world the same questions, but there was no answer. Finally, the toy returned to him, but something different had taken place in him.
LIFE OF LAI
One sunny morning, Mr. Lai, a longtime background actor, is lying rest on a bench. People are walking in and out of the film set, the noise of the crew getting ready to shoot can be heard everywhere. All of a sudden, Mr. Lai wakes up coughing. Aside from this warning sign of his physical health, he also receives a call from the hospital bearing bad news. To make matters worse, he just gets notified that the scene today, besides playing a dead body, also requires him to lie in a coffin. Looking at this seemingly real mourning hall built for the film set, Mr. Lai can't stop having mixed feelings. After being teased by other background actor friends and mistreated by the film crew, this memorial service rehearsal somehow inspires Mr. Lai to find a perfect condition to lie in a coffin.
THE ACCORDION
The money Erpan saved from the part-time job was divided up by his father, making him unable to buy his beloved accordion. Erpan and his friend Musa fool around and beaten by a group of people lead by Kamil, he had to follow his mother home. Finally, Ayisha helped Erpan to get an accordion, in this process, the relationship between them became closer.
---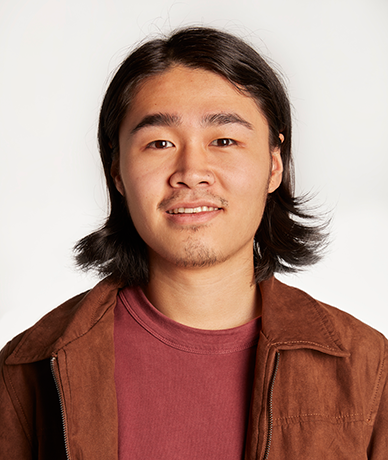 Cai Yuanqing
Cai loves indie animation and is passionate about narrative animation and creative animation advertising. He is a 2D character designer, background designer, BG layout artist, and storyboard designer.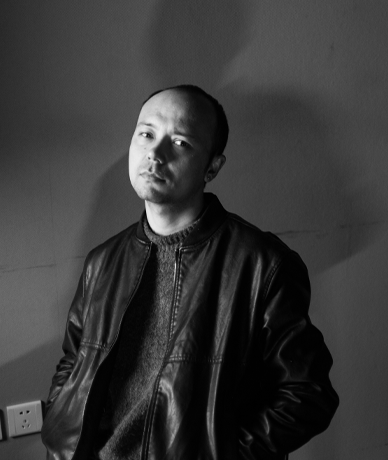 Ematjan Memet
Born in Xinjiang in 1991, Emetjan Memet is studying at Beijing Film Academy as a postgraduate student majoring in directing. His short film BLESSED WINTER won Best Film at the 4th 86358 Short Film Festival and the Special Recognition Award at the 45th Hong Kong International Film Festival. ALIKIS won the award for Jury Special Mentioned (for Chinese short films) at the 3rd Beijing International Short Film Festival and was shortlisted for the Spotlight Section of the Osaka Asian Film Festival.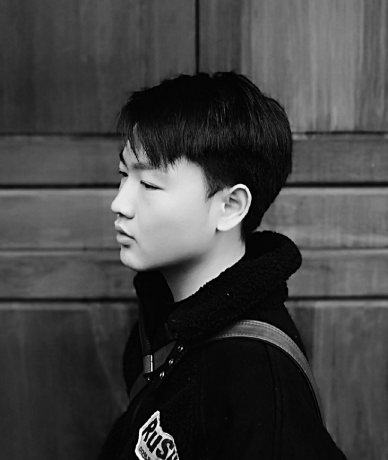 Zhou Haoran
Zhou Haoran, an animation director, graduated from the animation department of Tongji University, now lives in Hangzhou. He participated in the production of the animated film A CAT NAMED SCHRODINGER. He is the author of animated short films HARRY, STRAW, etc. His works were awarded at Tokyo International Animation Festival, Montreal Film Festival, Shanghai International Film Festival, Beijing Film Academy International Student Film and Television Exhibition (ISFVF), China (Beijing) International Student Animation Festival (AniWow!), and other domestic and foreign film festivals.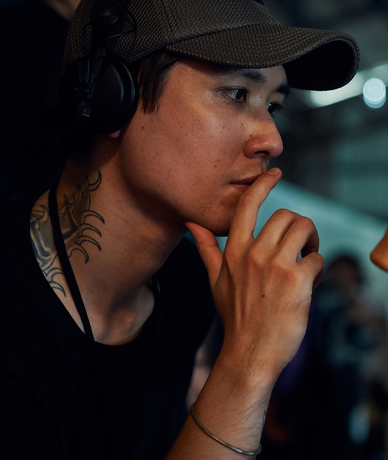 Huang Chi Yung
Graduated from the Department of Motion Pictures and Video of Kun Shan University in 2011, Huang Chi-Yung has various experiences on commercial films, including advertisements and music videos. His film THE CUT was selected by the Cannes Short Film Corner. In 2019, he directed a short film BURGUNDY RED. Huang is adept at bringing up universal emotions by narrating stories about ordinary people. He aims to create more empathic fiction in the world.