Synopsis
THE MOUNTAINS SING
"Hawfwen", a traditional gathering that once-popular where the Zhuang people sing folk songs. It often takes place around the clan temples or under the old trees. Singers are divided into male and female groups. They improvised their lyrics to sing in correspondence with one another.
Traveling along with the songs in antiphonal style, the camera has found different singers and gatherings, lingered in the rural areas and urban cities, trying to find the broken echo of "hawfwen".
THE DRAGON HEAD TREE
This film is about a dead dragon. It's about how he has been caught and been eaten. He was a magical creature from the ideal world. After he died, he becomes a symbol for people.
GOLD IS EATING PEOPLE
There is an old saying in China: "People die for wealth; birds die for food." When someone discovers gold, people of different identities and classes fight to get the gold for themselves: brothers shoot each other, and friends murder each other. This is a parable about greed, exposure, satire, and reflection on the evil of human nature.
THE SIX
A man, a woman, and a crane, in six repeating scenes.
---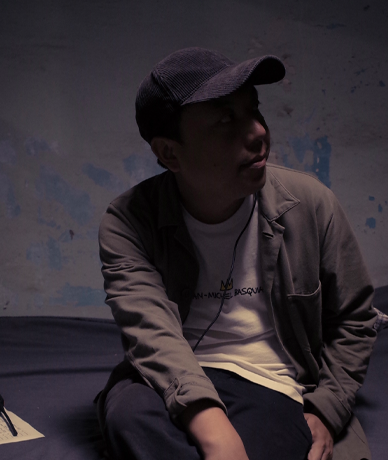 Yang Xiao
Yang Xiao, born in Guilin, Guangxi in 1989, graduated from Shanghai University in 2017 and now lives in Shanghai. As an assistant director and storyboard artist, he participated in the production of THE WILD GOOSE LAKE and KAILI BLUES and engaged in film editing and art critics writing. His works have been exhibited in many international film festivals, including Paris, Tours, Hawaii, Washington, Orlando, Busan, Delhi, Hanoi, Kuala Lumpur, etc.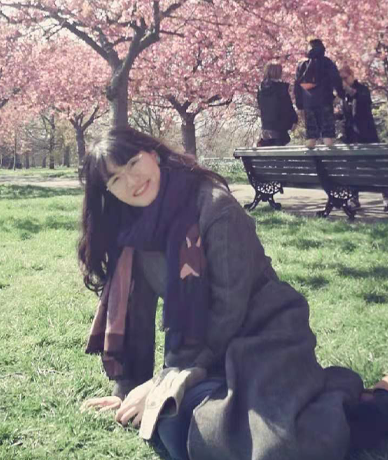 Wang Jiaqi
Wang Jiaqi is an animation director and illustrator. Her film 2.3 x 2.6 x 3.2 won Best Student Animation Film at the Monstra Festival and was selected for the Ottawa International Animation Festival, Stuttgart International Festival of Animated Film, and Edinburgh International Film Festival.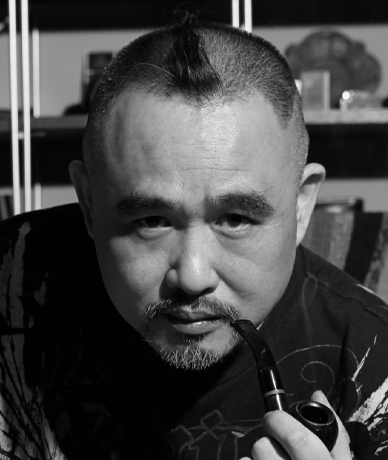 Su Xia
Su Xia is a professor at the College of Film and Animation, China Academy of Art. His circular-screen work CITY SQUARE was presented in the theme pavilion at Shanghai Expo and won many awards at both domestic and international festivals. His short fiction film DERAILMENT was selected for the 38thMontreal International Film Festival. His animated short film GOLD IS EATING PEOPLE was selected in Competition Unit, Annecy International Animation Film Festival. It is also selected in Competition Unit, World Festival of Animated Film Zagreb, Screening Unit of 24th Shanghai International Film Festival, Competition Unit of The Norwegian Short Film Festival, Competition Unit of Fajr International Film Festival, Animation Unit of CineCina Film Festival, Competition Unit of Neuchâtel International Fantastic Film Festival, Competition Unit of International Animated Film Festival ANIMATOR, and Competition Unit of 26th Lund International Fantastic Film Festival.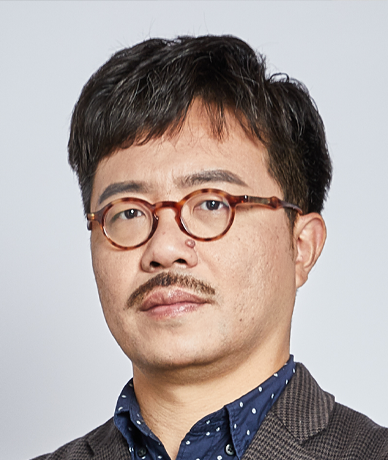 Chen Lianhua
Chen Lianhua (Chen Xi) is an independent director. In 2010, he was awarded the Special International Jury Prize at the Hiroshima International Animation Festival. Chen Xi is the curator of the 5th China Independent Animation Film Forum. He is currently a lecturer at Beijing Film Academy.