Synopsis
Gu Qing's 5-year-old daughter fell in the lake by the mountains and died. She has structured herself into a daily cycle to avoid pain by opening a tailor shop. Apart from the stable operation of the tailor shop and the occasional chats with regular customers, her only outlet has been her lover Luo Bai, with whom she maintains a casual yet distant relationship. Gu Qing's elder sister passed away early due to illness, and her daughter, Sun Yue, has grown into adulthood under the care of her father. On the pretense of coming to Gu Qing to learn her crafts, she went for a boy she has been seeing. The arrival of Sun Yue has caused subtle changes in Gu Qing's life, and the ripples effect extended.
---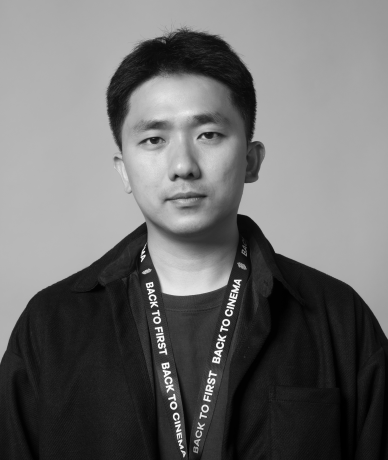 Wang Xide
WANG Xide, director and screenwriter from Changzhou, Jiangsu. His works mainly focus on portraying the intertwined fates of individuals, the style is simple and sincere. His film project LETTERS FROM HOKKAIDO won the Best Commercial Potential Award at the 2018 Chinese Young Generation Film Forum, and it also was shortlisted for the Top 30 in the 2018 CFDG Young Director Support Program. In 2020, the film project DOWNSTREAM was selected to film markets at FIRST International Film Festival, Beijing International Film Festival, Chinese Young Generation Film Forum, and etc. The short film SILVER MOON was selected for the 86358 Short Film Festival. A CHAT won the 2020 Hainan Island International Film Festival H! Action Project Market "Ying" Film Award.
---
Director's statement
Female: The foundation of our story was built on the single thread of wanting to represent the fragility and sensitivity, as well as the strength and greatness of the female being. Family: The script tries to explore whether the three generations of women can find the cornerstone to rebuild their homes out of ruins. Reconciliation: The pain we faced in life may always stay with us in the back of our minds. But the strength of pushing our life forward often comes from the annihilation or the resolution process. Black and White: As Gu Qing gets stuck in the past, the color becomes a luxury for her. Only when the movie ends and time flows forward, the colors come alive. Aspect Ratio: Our film is set in the 1.66:1 aspect ratio to emphasize life's oppression but leaves space to explore possibilities.