Synopsis
Ten years ago, Liang's best friend Jie was killed in front of him, then the murderer escaped, and Liang has been lived his life in guilt for the past ten years. He became a security guard and lives in a muddle. Yet the same tragedy happens again, Liang lost his loved one. This time, he is determined to find the murderer, not only for justice but also for his own redemption.
---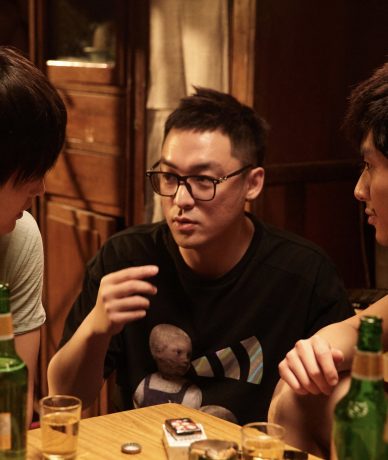 Randy Wang
Randy Wang was born in Inner Mongolia, China in 1994. He dropped out of the Communication University of China in 2014, and studied at San Francisco State University and the Art Center College of Design.
---
Director's statement
If there is a chance to make your first feature film, but the condition is that you have to finish a new feature film script within 30 days, complete all the pre-production work, and finish the principal photography within 20 days. Are you gonna do it? I did. Because I didn't want to miss an opportunity to become a feature film director, and this opportunity, I've been waiting for too long. "CHASING THROUGH TIME"is not a "great" film. It definitely has some flaws. From the perspective of creative concept, my favorite films are both "literary" and "commercial", with "expression of character development" and "good plots". I also want to achieve these two points in "CHASING THROUGH TIME". Although the result doesn't meet my standards, I think the direction was right. It would be very helpful for me to get some critics from the audience.