Synopsis
Didi was a timid 8-year-old boy. This summer vacation, he had to go to the town with his grandmother. He went to the old house and met his great uncle who lived alone. Didi and the great uncle becomes familiar with each other soon. One day, the great uncle received a letter from his old lover, in which he told him that he had returned to hometown Longchuan, and Didi's father, whom he had not met for a while, was also in Longchuan. So, Didi and the great uncle decided to go on a journey together. Along the way, after an accident, they finally come to Longchuan. The great uncle always like a lighthouse to Didi, so he is no longer afraid of the dark time running out. The great uncle was hospitalized and, Didi takes care of him, also keep his wishes in mind. As for Didi, the journey is a farewell to the great uncle.
---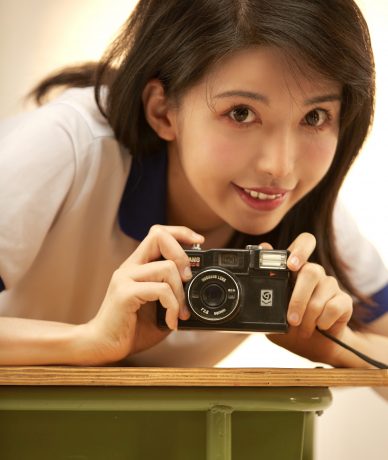 Xiao Ting
Xiao Ting graduated from the director department of Sichuan Media College. She has published the fantasy novel JOURNEY OF LIGHT. She also directed short film THE PHOTO, THE MURDER IN THE WOMEN DORMITORY. Currently she is an actress and director.
---
Director's statement
The creation of this film DIDI'S VACATION comes from my childhood experience. My uncle who sleeps alone and my hometown with Lingnan style, which inspire me to search for the old days and cherish my childlike innocence. The outlook of the story is an unforgettable friendship, a summer growth of sadness and joy. The deeper reality is to express "decisions" and "separations", which are extremely important propositions in our life. The overall style of the film is more like 90's production, which also coincides with the ancient flavor of the northern Guangdong, in my hometown Meizhou. As a Hakka, my homesickness seems to be engraved in it. For me, this is a letter to my childhood, a love letter to the old days, and a poem to my hometown.