Synopsis
In the all-out War of Resistance against Japanese Aggression on August 13, patriotic enthusiasm was at an all-time high. A college girl Jiang Lingyu joined the national drama club regardless of her family's objection. The drama club performed around the country to propagate the war of resistance to the public. During this tough trip, Ling Yu and Gao Li Bin, who was a musician from the same club, fell in love.
After the victory of the Anti-Japanese War, Ling Yu married Li Bin and returned to Shanghai, penniless. Li Bin even got the lung disease while Ling Yu kept being sick after pregnancy. However, they did not bow to life.
---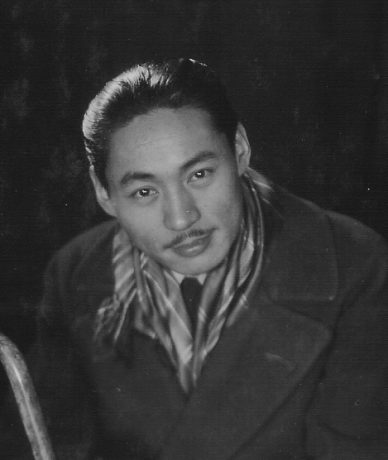 Shi Dongshan
Shi Dongshan was one of the most prominent film directors, screenwriters and actors in China. In 1925, Shi made his directorial debut with POPLAR FLOWERS REGRET (formerly known as WILLOW CATKINS). Later, he wrote and directed films such as LIVE ON LOVE, MOTHER'S HAPPINESS, TWO STARS OF THE MILKY WAY and so on. After the "September 18 Incident", he co-wrote and directed the FACING THE NATIONAL CRISIS with Cai Chusheng. After 1932, he directed STRUGGLES, WOMAEN, NIGHT OF THE DEBAUCHE, MARCH OF YOUTH, PROTECT OUR LAND, GOOD HUSBAND, THE VICTORY MARCH and so on. After the victory of the Anti-Japanese War, he wrote and directed the film EIGHT THOUSAND LI OF CLOUD AND MOON. Since the founding of the People's Republic of China, he had been acting as a leader in the film industry. He wrote and directed the film NEW HEROES AND HEROINES, which won the Special Honorary Director Award at the 6th Karloway Vary International Film Festival. He devoted himself to the study of Stanislavsky's performance system, and wrote monographs on film theory, such as Several Characteristics of the Expression Form of Cinmatic Art, and On the Connecting of Film Shot etc. He attended the First Chinese People's Political Consultative Conference and was a deputy to the First National People's Congress. He also was a member of China Federation of Literary and Art Circles (CFLAC), and a standing director of China Dramatists Association.
---