Synopsis
Busy at making dinner in the kitchen of a family restaurant, Raul gets a phone call from his grandma in Mexico.
---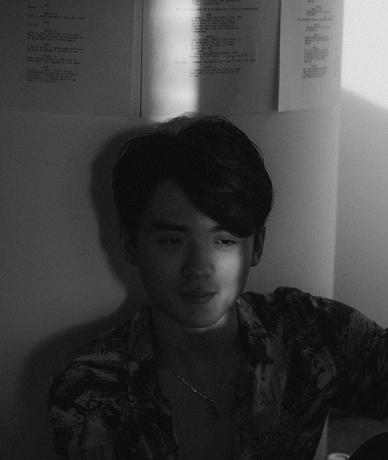 Dante Jiayu Liu
Born in Changsha, Hunan, a city deep inside mainland China, Dante's life was unexpectedly influenced by world cultures. At age 14, he was sent to Oregon for his high school education. After college, Dante started his internship in the North American office of Huace Film. He was later accepted to American Film Institute and studying in its directing program till today.
---
Director's statement
Away from home, the age of Covid 19 was not easy for me. Although I was never really scared of what this virus could do to me, I was terrified by the world the virus is leading us into – a world of separation. Deglobalization, hostile international tensions, on top of everything, people were literally staying away from each other to survive. In this year, I finally understood how cold the distance between people feels. Although everything was supposed to be put on pause during the pandemic, many people can't rest their work due to the burden on their shoulders. When a person decides to take more responsibility to protect the people he loves, he can finally see the true weight of life itself. My friends and I decided to make this film in this very special year because we believe what we all are feeling is universal beyond languages and cultures. We want to tell this story to remember our sacrifices and nostalgia during a dark time like this.