Synopsis
Leading towards a teenage life, a group of Uighur elementary students, being both the pride and the headache of their teachers, started their last soccer season. The story focused on a forward, a back, and a goalkeeper of this soccer team, portraying their ups on the filed and downs in real life. Their initial success in school games and the city tournaments boosted their ambition of a professional career. What awaited them in the all Xinjiang tournament, however, was a lesson that went beyond their imagination.
---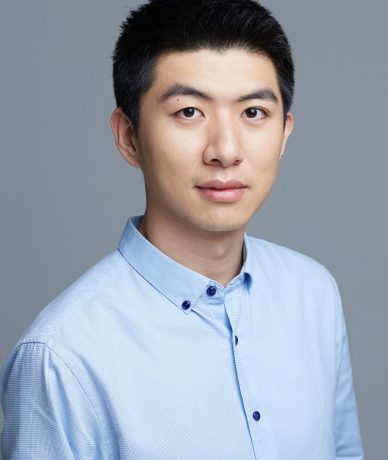 Xu Weichao
Xu Weichao is a graduate of Northwestern University with an MFA in Documentary Filmmaking. His short documentary works focused on youth development were screened at several international film festivals. Currently, Xu Weichao is working on his second feature documentary, THE VAGRANT MASTER.
---
Director's statement
This project began in the summer of 2014, when I stumbled upon a picture posted online, which portrayed soccer coach Zhang Nan and a group of teenage Uighur players championing a trophy. At that instant, it came to me, from either their tanned skin, or that delightful smile, or both, that there could be a story I want to tell in Xinjiang. Then I approached it more like an anthropologist's field research. Living there locally, I walked to the elementary school and back home with the boys. I travelled with them during soccer tournaments, all the way till their graduation. At first, I was attracted by their sheer joy and exceeding ambition for soccer. As the shooting progressed, they revealed themselves as not just knights on the field, but also misfits in the classroom. Why couldn't they behave in class? The narratives then shifted to their inner world, echoing an ending childhood, exploiting their imagination of the future, and uncovering their deepest struggles within their heart.