Synopsis
During a weekend trip to the countryside, a couple use "Guidance", originally conceived to create enlightened human beings. However, as time passes, the couple subverts "Guidance" to manipulate, deceive and lie — all in the hope of saving what they are afraid of losing the most: each other.
---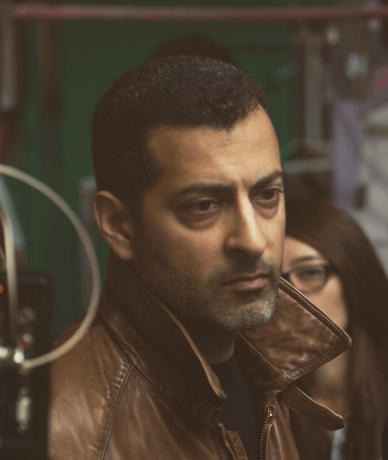 SU NA SHAN
Su Na Shan's short films and his feature debut, ZHI YIN/GUIDANCE, have been described as Social Sci-Fi and Arthouse, but a precise description is evasive -- likely a reflection of his unusual history. Raised in Asia and North America, he fled war and conflict twice while young with his identity shaped by the culture imparted by both family and the places he lived. As a blended culture diaspora filmmaker his work carries flavors of Asian and Western cinema in its narrative and visual structure. His short films have appeared in more than 40 international film festivals around the world.
---
Director's statement
GUIDANCE explores the behavior of a flawed strong female character. This film is a catalyst for self-examination, by engaging our active participation. This is why GUIDANCE uses familiar story elements: to allow us to step on the characters' shoulder and watch them make the decisions we would likely make, maybe flawed or otherwise. What they and we see and experience, particularly in those final moments, can illuminate how we truly perceive love, vengeance and forgiveness. GUIDANCE explores new territory in Chinese cinema by challenging perceptions of what defines "authentic" Chinese Arthouse films.