Synopsis
One sunny morning, Mr. Lai, a longtime background actor, is lying rest on a bench. People are walking in and out of the film set, the noise of the crew getting ready to shoot can be heard everywhere. All of a sudden, Mr. Lai wakes up coughing. Aside from this warning sign of his physical health, he also receives a call from the hospital bearing bad news. To make matters worse, he just gets notified that the scene today, besides playing a dead body, also requires him to lie in a coffin. Looking at this seemingly real mourning hall built for the film set, Mr. Lai can't stop having mixed feelings. After being teased by other background actor friends and mistreated by the film crew, this memorial service rehearsal somehow inspires Mr. Lai to find a perfect condition to lie in a coffin.
---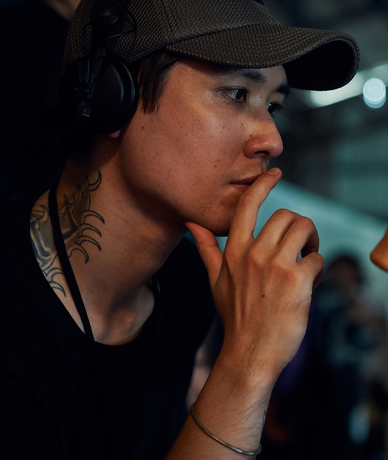 Huang Chi Yung
Graduated from the Department of Motion Pictures and Video of Kun Shan University in 2011, Huang Chi-Yung has various experiences on commercial films, including advertisements and music videos. His film THE CUT was selected by the Cannes Short Film Corner. In 2019, he directed a short film BURGUNDY RED. Huang is adept at bringing up universal emotions by narrating stories about ordinary people. He aims to create more empathic fiction in the world.
---
Director's statement
What would I want to leave if I've been gone someday? A few years ago, I cried so hard at my grandmother's funeral. My maternal grandmother was also at the funeral, and she asked me, "Will you also cry when I pass away?" Life is neither long nor short. We seem to be always pursuing something when we live, regardless of fame or fortune. However, no matter how hard we strive for it, we cannot take away anything from it after we die. So, what would we have in mind while we are facing death? Once we approach the end of our life, what we truly want to leave to the world?