Synopsis
Zeynep followed her mother to the countryside, wanting to see the cuckoo mentioned in the legend related to her name. In the countryside, she met a boy named Ekper and chose to believe in him regardless of everyone's rumors. However, the loss of an earring broke the relationship between the two. Before leaving, Zeynep decided to face her mistake and went to look for Bayer in the woods. In the woods, there are cuckoo sounds everywhere, but Ekper is nowhere to be seen.
---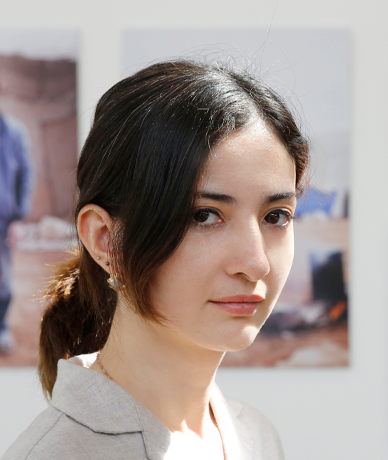 Merhaba Israyil
Merhaba Israyil graduated in film directing at Beijing Film Academy. Her short work includes MY SUMMER IN 29, CHERRY TOMATO, GET UP. The documentary she directed, MY CHOICE, was selected for the 2019 Lift-Off Film Festival and the 11th International Inter-University Short Film Festival. She worked as an assistant director for the documentary SONGS IN BEIJING, which was selected for 2018 It's All True International Documentary Film Festival.
---
Director's statement
The film starts with the image of a boy swimming by the river in the sunset. I have always had a picture in my mind that I really wanted to take. A girl walked towards the river, and a group of young boys jumped into the river shyly. Only one boy bravely moved forward and whistled to her. The images in my mind continued to enrich as I write, the creek in the woods, the courtyard where the sun always shines, the girl sitting on the pier outside the door. At first, I thought the theme of the film was "trust", but as I explored the characters, I found that the theme was not accurate. I want to shoot more like the self-growth of a little girl, a girl who doesn't know how to express and respond when encountering friendship or even love, ending up hurting each other.