Synopsis
A woman is reminiscing the story behind a photograph: it was a hot summer day in the 1980s. Her family traveled to Lushan to escape the heat. As her memory unfolds, we gradually come to see the forgotten history and that very photograph being damaged by a water stain.
---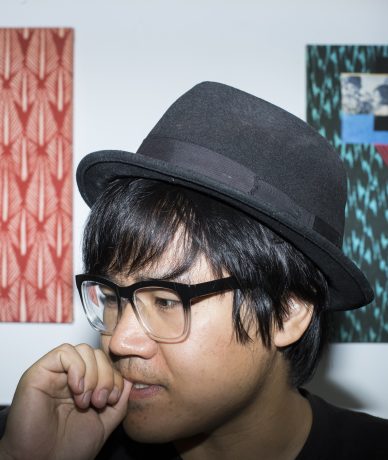 Lei Lei
Lei Lei was born in Nanchang in Jiangxi Province in 1985. In 2009, He got his master's degree in Animation from Tsinghua University. In 2010, his film THIS IS LOVE was shown at Ottawa International Animation Festival and awarded the 2010 Best Narrative Short. In 2013 his film RECYCLED was the Winner of Grand Prix shorts - non-narrative at Holland International Animation Film Festival. In 2014 he was the Jury of Zagreb / Holland International Animation Film Festival, and he was the winner of 2014 Asian Cultural Council Grant. In 2017 he worked in CalArts Experimental Animation program as faculty. In 2018, he was invited for new Academy Member for the Short Films and Feature Animation branch. In 2019, his first feature film BREATHLESS ANIMALS has been selected by Berlinale Forum and FIRST International Film Festival.
---
Director's statement
In the summer of 2019, I returned to my hometown Jiangxi Province and traveled with friends to Lushan Mountain to escape the heat; this trip was the first time in more than 20 years that I had visited Lushan. As a child, my mother and grandparents frequently took me to Lushan during the summer. We would stay there for two months at a time. In the mountain, we would look at the scenery, go to the cinema, and enjoy the time in the park. After I had returned to the city, my mother found an old photograph from an album. This photo had been well preserved. It was a photo of my mother and me in Lushan in 1988. My mother shared stories about our time in Lushan, the myth about the mountain, its famous infrastructures, and her cherished memories of my grandparents who had passed away recently.