Synopsis
Working on his next film, Roger invites his long-time collaborator Moon to a writing retreat in a seaside town. 
While Moon had not been acting for 10 years, her recent divorce had made her decide to take on Roger's offer, a lead role in a do-your-own stunts Southeast-Asian Bourne Identity…
---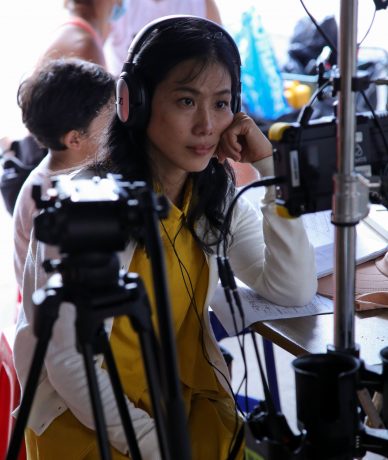 Tan Chui Mui
At the age of 5, Tan Chui Mui made a small wooden stool. At 8, she drove a pick-up truck onto a column. At 9, she printed a children's magazine. At 12, she finished reading an Encyclopedia. At 17, she had a column in a student weekly paper. At 21, she received a computer animation degree. At 27, she made her first film LOVE CONQUERS ALL. At 38, she gave birth to a child. At 41 she decided to learn martial arts.
---
Director's statement
Many years ago, I asked Bruno Dumont a rather childish question, "What is cinema?"
He thought for a while, and answered me in all seriousness, "This is a metaphysical question, it is no different from if you asked me, what is life?"
It seems like there is a mysterious relationship between cinema and life.
My film is just a question.