Synopsis
Three years ago, Han Yuanfang, a young girl, left hometown with a slap on the face from her father and became a barista in Shanghai. Three years later, she returns to the town located in the west of China, making a living as a toll station employee. Living in suburbia, Han meets ebullient girl Dali and clumsy St. John. The three young people share their secrets during their free time. Three restless hearts rush to the future fearlessly.
---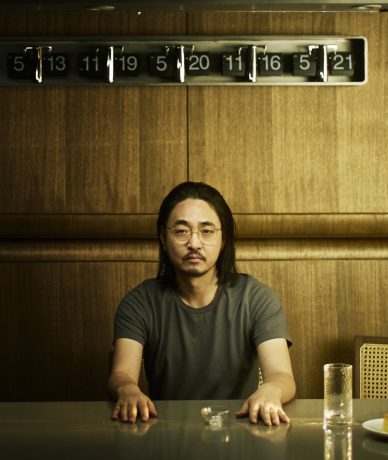 Shi Xiaofan
Shi Xiaofan is currently one of China's top visual artist. He has worked as an exclusive photographer and short film director for luxury fashion clients such as Vogue, Dior and Louis Vuitton. He has directed numerous TV commercials and personal video art pieces for museums and galleries. His photography work is part of the collection at Beijing UCCA, European House of Photography and various museums in the United States and France. His first short film A PARISIAN MOVIE released in 2011 receives high praises from the audience. CAFÉ BY THE HIGHWAY is his first full-length feature film.
---
Director's statement
I have driven to West China for a long trip many times. Every night, when passing by the toll station, I would meet those collectors who were waiting by themselves. And they would look at me, the stranger, carefully, listening to the music in my car, then have a polite wave goodbye. They are the loneliest persons I have ever seen. They are forgotten and they imagine their own journey. But they fascinated me. If movies can make a dream, I want to give them a miracle, just in one night, because I want to help them escape reality.