Synopsis
13-year-old Metok Karpo lives in a Tibetan boarding school for orphans. Her divorced parents are alive, but have left her to be raised by her maternal grandparents. Her mother remarries but the new husband passes away shortly afterwards. Despite all odds, Metok embarks on a journey to find her father in her native grassland. Discovering his happy life with a new family, she is troubled by complex feelings she can only express through her imaginative drawings. As new waves of dating on smart phones sweeping through the area, traditional life and nomadic family values start to collapse. In Tibet, divorce is becoming a social problem, affecting more and more families. The film documents this adolescent's quest for father and belonging, spotlighting a young girl living tenaciously in a society of radical transformation.
---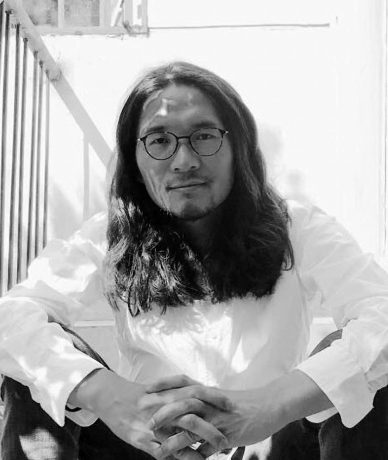 Khashem Gyal
Khashem Gyal is a filmmaker from Amdo region of Tibet. His first short documentary, VALLEY OF THE HEROES has been screened at many film festivals and universities around the world. Khashem's first feature, DAUGHTER OF THE LIGHT, has received the 'Colors of Asia Award' at the 2017 Tokyo Docs. In 2018, he was nominated for the Adeste Gold Medal, which recognizes global citizens under 40 who have 'excelled beyond their limits in inspiring others to 'touch the stars'.' In 2019, DAUGHTERS' COURAGE won the ATP Grand Prize for Excellence in Japan.
---
Director's statement
Since 2016, my team and I started working on this story that intimately explores the deep inner world of a girl who was abandoned by her parents at an early age. This left a shadow in her heart as she grew up. Every day, she is trying to overcome her pain by taking adventure in her daily life and striving to seize her own destiny.
The film's stories of inner shadows and the obstacles between the daughter and the parents surely could be found in similar forms in everywhere around the world. I hope this film will transcend cultural and geographic boundaries to bring hope and reflection to those who have problematic relationships with their parents, as well as to parents or those who want to be parents one day.
We title the film DAUGHTER OF THE LIGHT, referring to Tibetan children who live on the plateau, a place closest to the sun on earth, in the hopes that they will have a bright future.