Synopsis
Under the flyovers of Sham Shui Po in Hong Kong live a group of down-and-outs. Despised by local residents, they are regularly forced to move due to the city's redevelopment projects. One winter night, the authorities clear all their personal belongings while they are sleeping. Sick of being evicted, Fai and his companion decide to build wooden fences around their living space. Meanwhile, Ms. Ho, a young social worker, helps them take to court to demand compensation for their losses.
---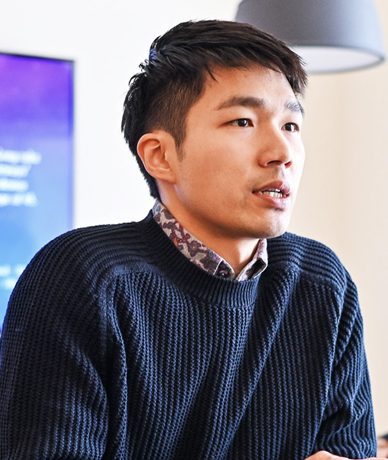 Jun Li
Jun Li, Director/Writer. His short film LIU YANG HE (2017) won the Fresh Wave Award and Best Director at the 11th Fresh Wave International Short Film Festival. His next short film, MY WORLD, was nominated for Best Short Film at the 55th Golden Horse Awards. His directorial feature debut, TRACEY, premiered at the Tokyo International Film Festival and won the Best Supporting Actor at the 55th Golden Horse Awards, and both Best Supporting Actor and Actress at the 38th Hong Kong Film Awards. Li himself was nominated for Best Screenplay and Best New Director at the 38th Hong Kong Film Awards.
---
Director's statement
This is a story about dispossession and the failure of social infrastructure. It is about how a group of people depended on each other for survival, and their quest for dignity and justice. It is based on a true event of this group of homeless men and women who decided to sue the authorities for the violent clearance of the streets in 2012. During the pre-production of this film, the social movement in Hong Kong had already erupted. We opted to continue because we felt that the story was urgent. Now the work captures those emotions – the anger and hopelessness – of this contemporary moment. This film would have had a different look and quality if it shot in a different period, but the most valuable feature is its rawness and directness at its destined time.