Synopsis
---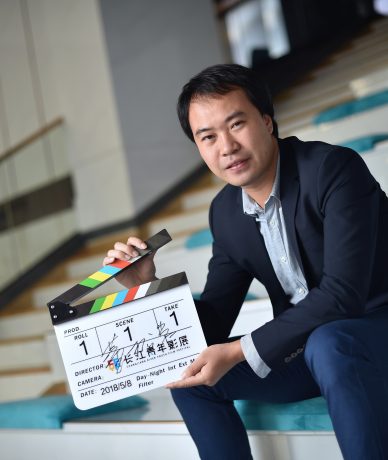 Dong Songyan
Dong Songyan, the screenwriter and director of the film KARMA, THE SUMMER, FOUR EVER YOUNG, and the short films TAN HUALIN, HANJIANG WAN, SOUTH TOWER,NORTH TOWER, etc. His works were selected for the Montreal Worlds Film Festival, and the Tokyo Video Festival. He has won the highest award of Chinese film script: Xia Yan Cup · Film Literature Script Award, the best Young Director Project Award of China Film Foundation Wu Tianming Film Fund for Young Talents, etc.
---
Director's statement
Accidentally I met a group of middle school students who love bridge games and were also provided with professional instructors by their school. I was very curious, so I went to watch them train and play. It is very interesting, and I think it's also a good movie theme. Personally I love this kind of story but it seems that there is no movie of the same type at the moment. It is both a challenge and an opportunity without any precedence and reference. I decided to make this youth film combing sports film and gambling film. Since it is difficult for most people to understand the complicated rules of the bridge, we have to weaken the rules' part and the competitive process. Meanwhile, we need to emphasize on the impact and emotional changes that the game brings to them, which could make the story more youthful and exciting.