Synopsis
There is an old saying in China: "People die for wealth; birds die for food." When someone discovers gold, people of different identities and classes fight to get the gold for themselves: brothers shoot each other, and friends murder each other. This is a parable about greed, exposure, satire, and reflection on the evil of human nature.
---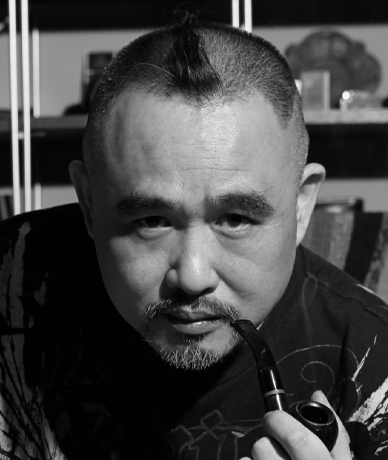 Su Xia
Su Xia is a professor at the College of Film and Animation, China Academy of Art. His circular-screen work CITY SQUARE was presented in the theme pavilion at Shanghai Expo and won many awards at both domestic and international festivals. His short fiction film DERAILMENT was selected for the 38thMontreal International Film Festival. His animated short film GOLD IS EATING PEOPLE was selected in Competition Unit, Annecy International Animation Film Festival. It is also selected in Competition Unit, World Festival of Animated Film Zagreb, Screening Unit of 24th Shanghai International Film Festival, Competition Unit of The Norwegian Short Film Festival, Competition Unit of Fajr International Film Festival, Animation Unit of CineCina Film Festival, Competition Unit of Neuchâtel International Fantastic Film Festival, Competition Unit of International Animated Film Festival ANIMATOR, and Competition Unit of 26th Lund International Fantastic Film Festival.
---
Director's statement
Greed is the uncontrollable extension of human desire. In human history, most anxieties, jealousies, crimes, and even wars have been caused by greed. In the world we live in today, science and technology are rapidly developing, natural resources are exponentially being used up and different ideologies are drastically clashing with each other. We have to reconsider what a desire is, reflecting on the measure of a desire and the nature of life. GOLD IS EATING PEOPLE is a presentation of such thinking, which, through a warning allegory, attempts to present human greed with the cowardice, ignorance, and depravity behind: an unexpected gold discovery aroused various people's original desires from the bottom of their hearts, and thus jealousies, harms, and killings were all on stage…The short film is not only a representation of the ancient Chinese proverb, "People die for wealth, and birds die for food", but also a reflection about how we can pull out this stinger of greed to fight the original sin of desires to obtain a kind of life energy of settling down.