Synopsis
---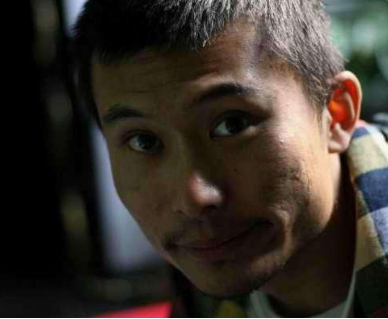 Zhou Ge
As a Class 2002 graduate from the Acting Department of the Central Academy of Drama, Zhou is the director and screenwriter of PEEP, an entry work of short film unit in 2007 Busan Film Festival in South Korea and Cannes Film Festival in France, and SEE ME 72 CHANGES, the entry work in 2007 Tokyo Pocket Film Festival. He is also the director and screenwriter for films DON'T OPEN THE DOOR, THE TWO DRAGON LAKE BROTHER'S LAKE ACADEMY, and THE LEGEND OF BRUCE LEE, etc.
---
Director's statement
There is a combination of opera color and film color in the film. Red, black and gray are the main colors of the film, with warm light and warm color used to shoot cool scenes to highlight the essence of the story. The film uses detail lens and non-horizontal lens to express the unreality of the scene, enhancing the audience's sense of involvement. The film's music is Chinese Opera with intangible music, to improve the overall stage sense and enhance the appreciation. The film is mainly in flashbacks mode, interluding in the process to lead the audience to solve the riddle step by step and design the suspense. The film brings the audience into a hypothetical scene, following the actors to experience in the illusory scene and show the cruel essence of love, which makes people feel a little moved to sadness after getting the tension and stimulation.