Synopsis
Elderly Tian Meiyun spends her final years in solitude in her old house. A young couple arrives with a baby in tow one day, looking to a rent a place. Looking at the baby in their arms, Tian Meiyun opens her doors for the first time. One day, the young couple leaves the baby alone at home. Tian Meiyun breaks into the couple's room and picks up the baby. All of the memories from the past begin to surface in her mind…
---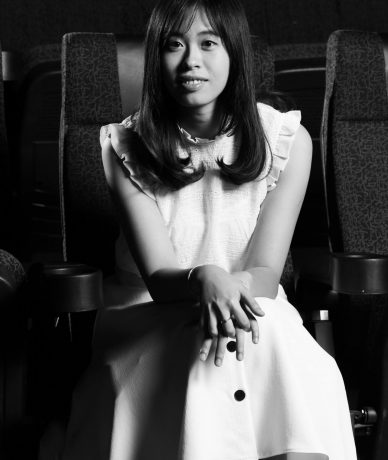 Io Lou Ian
Graduated from the School of Design (Multi-media) in Macao Polytechnic Institute, Io Lou lan started making film in college including THE LAST HAPPINESS, NEIGHBOR, and MISS MUSHROOM. MISS MUSHROOM was awarded the Special Juror Award in Macao International Film and Video Festival 2012. Her latest short film GIVE MUSIC A HUG was selected by the 11th International Student Film Festival in Beijing Film Academy. She worked as assistant director and art director for a Hong Kong- Macao co-production FIG in 2013.THE KIDS PROJECT was awarded the Jury's Award in Macao International Film and Video Festival 2016, and selected by 10th FIRST International Film Festival Xining and Nominated the best short film. CASSANDRA was selected by Sound & Image Challenge International Festival in 2019.
---
Director's statement
As a mother, I often have nightmares about my child suffering a sudden death from an accident. A baby's life in the real world is so fragile. It is with this fear I carry that I created this story.