Synopsis
The money Erpan saved from the part-time job was divided up by his father, making him unable to buy his beloved accordion. Erpan and his friend Musa fool around and beaten by a group of people lead by Kamil, he had to follow his mother home. Finally, Ayisha helped Erpan to get an accordion, in this process, the relationship between them became closer.
---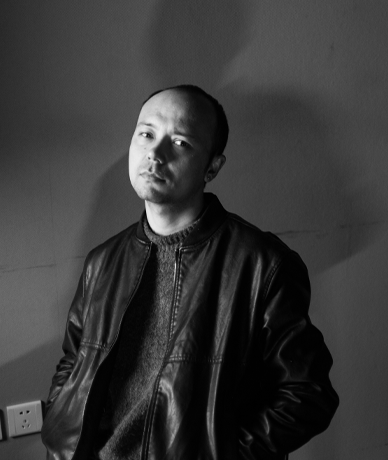 Ematjan Memet
Born in Xinjiang in 1991, Emetjan Memet is studying at Beijing Film Academy as a postgraduate student majoring in directing. His short film BLESSED WINTER won Best Film at the 4th 86358 Short Film Festival and the Special Recognition Award at the 45th Hong Kong International Film Festival. ALIKIS won the award for Jury Special Mentioned (for Chinese short films) at the 3rd Beijing International Short Film Festival and was shortlisted for the Spotlight Section of the Osaka Asian Film Festival.
---
Director's statement
The story is about a simple and clumsy boy, in the process of buying a beloved accordion, interesting things happened. In my creation, I have always been pursuing style, and I don't want to be limited to skillfully using audio-visual language to tell a story. This film is a practice of my creative idea. In this cold humor comedy, with stylized audio-visual language, I wanted it presents a relaxed humor tone, bringing pleasure and interest to the audience.