Synopsis
---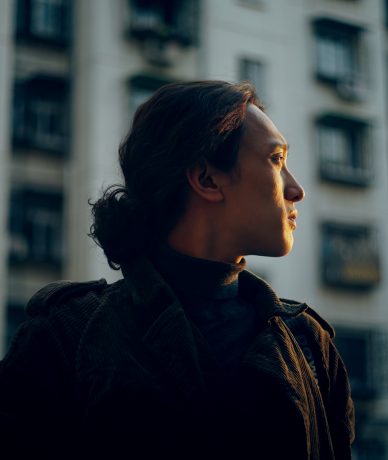 Shen Haoming
Shen graduated from Communication University of China in which he majored in Drama Film and Television Director. Working Experience: In 2016, Shen wrote, directed, edited and acted his first personal pseudo-documentary film ROAST SILKWOR; in 2018, Shen wrote, directed and edited his first feature film, the campus youth film noir FEELING THE DARK (now in post-processing); in 2019 Shen wrote, directed and edited the feature film SONGSHA (in post-processing). The above works have never been released at film festivals. Shen also wrote several film scripts such as NUT, POST-APOCALYPTIC and KILL THE MOVIE and participated in some short films.
---
Director's statement
The post-90s generation, who had been accustomed to competition since childhood, is like Faust, born into a bargain with the devil. All self-actualization is overshadowed by the others and becomes a game of power. In that background, Qin Yu, as a former winner with excellent achievements, retreated into nothingness and confusion after discovering the endless competition. He began to feel confused and lost himself, his heart was full of jealousy and idleness under the cover of nothingness. Lin Yuan, like a miniature of his inner desire, a free, full of impermanence, no obsession with the enjoyment of nothingness. But in his heart, he could not persuade himself to admit the stability of his relationship with her. He and she, laughing at death, accepting nothingness, living in a world of self that tramples on social norms, searching for the freedom that is unknown, the so-called transcendence of self.