Synopsis
In a village in southern China, a solitary and old carpenter made a wooden framed mirror by hand, but the person who ordered the mirror had been lost. Therefore, the old carpenter started to look for the person, carrying the mirror. On his way, the changes of villages and towns were reflected in the mirror, indicating something unusual was happening…
---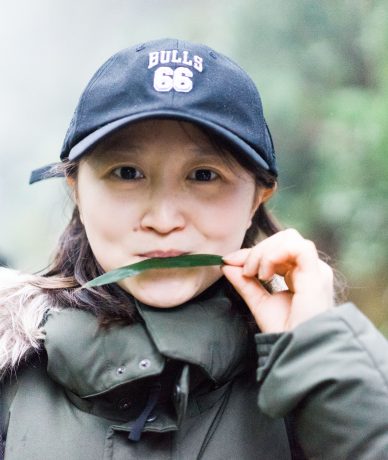 Huang Shasha
Huang Shasha is a 32-year-old Chinese filmmaker who graduated in Journalism from Nanjing University in 2009 and in Documentary from ESEC Paris in 2013. After graduation, she began her career at a TV station in Shanghai. Since 2016, she works as an independent director.
---
Director's statement
The film uses a unique personified viewpoint and a poetic way to reflect on the reality of changing society and diminishing traditions. In the film, the director utilizes different forms of water and varying angles of reflection from the mirror to develop the story, gradually condensing the emotions of the character and infiltrating the emotions through the idyllic images. The director wishes to use this film as a tribute to the deceased Iranian movie director Abbas Kiarostami.