Synopsis
College student Muzi returns to her hometown, Hangzhou, for Chinese New Year. Her divorced parents have both set out on their own paths—one built a new family and gave birth to Muzi's half-sister, Niu, and the other spends time with her Japanese boyfriend like a teenage girl in love. One day, Muzi takes Niu to school and meets Saking, the father of Niu's classmate. Saking reminds Muzi of an old friend, waking up memories of an undefinable relationship that makes Muzi realize that his presence is still very much alive. At the same time, Muzi's boyfriend arrives in Hangzhou for a visit. Roaming in this city that used to feel like home but is undergoing changes at every moment, Muzi suddenly finds herself lost in her search for a place where she belongs. Meanwhile, the new year approaches as if nothing has happened.
---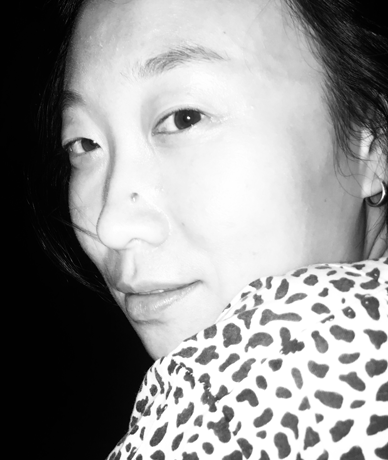 Zheng Lu Xinyuan
Zheng Lu Xinyuan is a filmmaker based in Hangzhou, China. She graduated from the School of Cinematic Arts, USC with an MFA in film production in 2017. Her short films were selected to screen at festivals such as the Tribeca Film Festival, FIRST International Film Festival, Bi-City Biennale of Urbanism/Architecture, and China Independent Film Festival. Xinyuan tries to cultivate a personal visual practice that explores the boundaries of various media.
---
Director's statement
From a pile of morphed memories in a deformed hometown, I attempt to dig out imageries that are both personal and contemporary. During production, non-professional actors and the chemistry that develops among them have continuously influenced the script, giving rise to new life to the story being told. Meanwhile, the black and white setting marries up the past and the present, kneading them with characters' fantasies and urban dreams. THE CLOUD IN HER ROOM is a documentation of the intimate murmurs inside a modern Chinese city, but after all, it is no more than a peek under the veil cloaking a girl's mind.