Synopsis
THE CUCKOOS
Zeynep followed her mother to the countryside, wanting to see the cuckoo mentioned in the legend related to her name. In the countryside, she met a boy named Ekper and chose to believe in him regardless of everyone's rumors. However, the loss of an earring broke the relationship between the two. Before leaving, Zeynep decided to face her mistake and went to look for Bayer in the woods. In the woods, there are cuckoo sounds everywhere, but Ekper is nowhere to be seen.
PADDY
Is there always an answer up there? To find his favorite toy, the little scarecrow started the adventure. Along the way, everything is strange to him. Lost paradise, immigration tide, assembly line, and parade…He kept asking the world the same questions, but there was no answer. Finally, the toy returned to him, but something different had taken place in him.
LIFE OF LAI
One sunny morning, Mr. Lai, a longtime background actor, is lying rest on a bench. People are walking in and out of the film set, the noise of the crew getting ready to shoot can be heard everywhere. All of a sudden, Mr. Lai wakes up coughing. Aside from this warning sign of his physical health, he also receives a call from the hospital bearing bad news. To make matters worse, he just gets notified that the scene today, besides playing a dead body, also requires him to lie in a coffin. Looking at this seemingly real mourning hall built for the film set, Mr. Lai can't stop having mixed feelings. After being teased by other background actor friends and mistreated by the film crew, this memorial service rehearsal somehow inspires Mr. Lai to find a perfect condition to lie in a coffin.
GRANDMA'S HOUSE
Busy at making dinner in the kitchen of a family restaurant, Raul gets a phone call from his grandma in Mexico.
---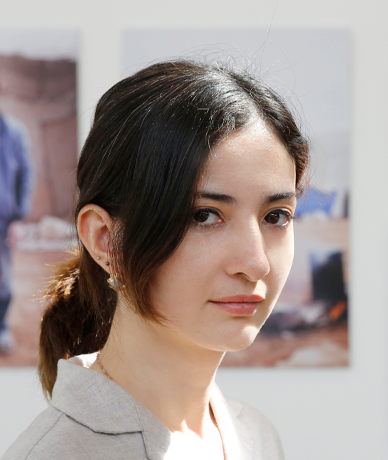 Merhaba Israyil
Merhaba Israyil graduated in film directing at Beijing Film Academy. Her short work includes MY SUMMER IN 29, CHERRY TOMATO, GET UP. The documentary she directed, MY CHOICE, was selected for the 2019 Lift-Off Film Festival and the 11th International Inter-University Short Film Festival. She worked as an assistant director for the documentary SONGS IN BEIJING, which was selected for 2018 It's All True International Documentary Film Festival.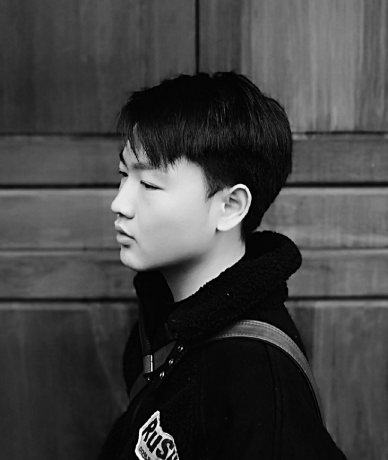 Zhou Haoran
Zhou Haoran, an animation director, graduated from the animation department of Tongji University, now lives in Hangzhou. He participated in the production of the animated film A CAT NAMED SCHRODINGER. He is the author of animated short films HARRY, STRAW, etc. His works were awarded at Tokyo International Animation Festival, Montreal Film Festival, Shanghai International Film Festival, Beijing Film Academy International Student Film and Television Exhibition (ISFVF), China (Beijing) International Student Animation Festival (AniWow!), and other domestic and foreign film festivals.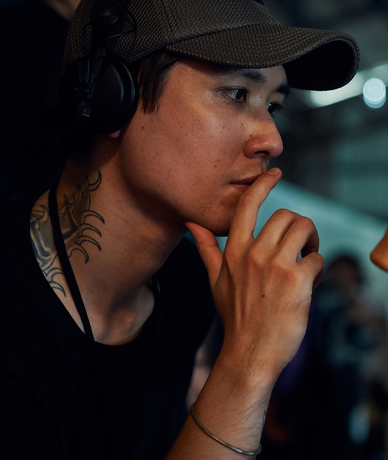 Huang Chi Yung
Graduated from the Department of Motion Pictures and Video of Kun Shan University in 2011, Huang Chi-Yung has various experiences on commercial films, including advertisements and music videos. His film THE CUT was selected by the Cannes Short Film Corner. In 2019, he directed a short film BURGUNDY RED. Huang is adept at bringing up universal emotions by narrating stories about ordinary people. He aims to create more empathic fiction in the world.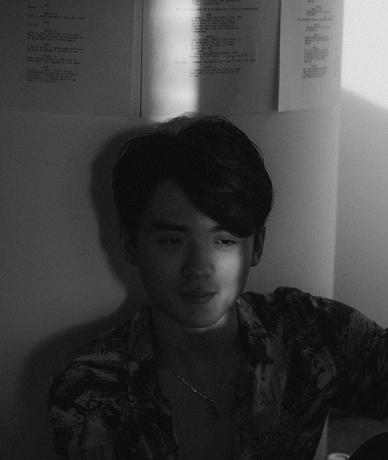 Dante Jiayu Liu
Born in Changsha, Hunan, a city deep inside mainland China, Dante's life was unexpectedly influenced by world cultures. At age 14, he was sent to Oregon for his high school education. After college, Dante started his internship in the North American office of Huace Film. He was later accepted to American Film Institute and studying in its directing program till today.