Synopsis
Early summer in a small town, the proliferation of hormones ripens waxberry fruit, at the same time spawning an intimate relationship between two girls. As the midsummer approaches, the bitter-sweet feelings gradually melt into a stain of purple mark.
---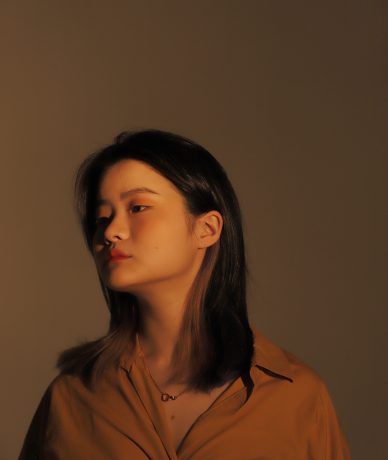 Yang Chenning
Yang Chenning, a 21-year-old student at UCLA, with a double major in Psychology and Communication, and a minor in film. A Shanghainese based in Los Angeles.
---
Director's statement
Every summer in my childhood, I spent the waxberry season at my grandmother's house in Cixi, eating bowls of purple-red waxberry in the hot and humid air. There is a saying that goes, "waxberry stains cannot be washed off, only when the season ends, the purple stains would disappear on their own." When I grew up, I thought the saying was so romantic that the waxberry stain could be a good symbol for a summer fling. The collision of summer and adolescence invariably produces unreserved and impulsive emotions. No one knows whether the emotions will cool down as the temperature rises or falls. I once took out the stained white costume after the shooting, and the purple stain on it had already turned into a watermark. What has faded away, and what remains? It is a summer interlude about coming-of-age girls, and a story about menstruation, birth control pills, homosexuality, and misunderstandings.