Synopsis
In 2020, "short video + livestreaming" has become a new and hot trend in the e-commerce industry. In Yiwu City of Zhejiang Province, there were no top internet celebrities, but with the "9.9 yuan, free postage" offer model, countless grassroots from the bottom were suddenly attracted. Yiwu was then known as "the paradise for grassroots counterattacks". Mr. Guan is a "grassroots director" who shoots short videos to sell products in Yiwu. "Besides showing you the source of the products, I will also introduce you to the spiritual world of the small characters in China through the products," he said. Unlike the mainstream model and short-video shooting style of "9.9 yuan, free postage" in Yiwu, he had a dream of becoming "Stephen Chow of Tik Tok in China". He was determined to show the spiritual world of the small characters in China through short videos. However, as time went on, his ideal blueprint became elusive after the invasion of capitalists. Being lost, he tried to find another way out. To pursue a spiritual world or monetize traffic and gain wealth, which will be his next step?
---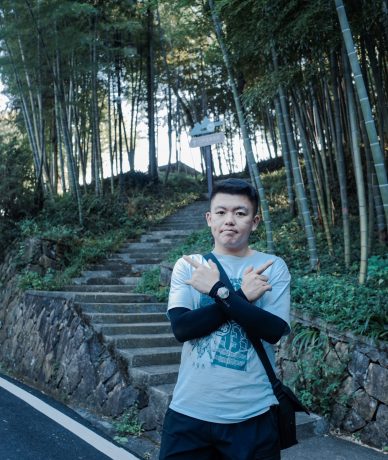 Yang Hao
Yang Hao, male, born in Weifang, Shandong province in 1997. He holds a master's degree in film from Zhejiang Normal University. He runs the WeChat public account "MUZI-1631". He has been focusing on shooting documentaries since 2019.
---
Director's statement
LONG LIVE THE SOUL is a character-driven documentary that concerns bottom-level e-commerce entrepreneurs, focusing on the story of a short-video entrepreneur known as "Mr. Guan". Since 2019, Jiangbei Xiazhu, which has been dubbed"the lives treaming e-commerce town" in Yiwu City of Zhejiang Province, has become popular on the Internet, creating many miracles of becoming rich overnight and thus changing fate. In March 2020, Mr. Guan, as one of the newcomers to Yiwu, was well known for his extraordinary costumes and performances. With great passion and obsession, he was determined to portray the "spiritual world of small characters in China" through Tik Tok. However, he always faced the difficulty of monetizing traffic and popularity. Facing the threatened livelihood, he was forced to choose between sticking to self-affection and drifting with the current. As time passed, his ideal vision almost faded in the reality—the team was disbanded, the investment was withdrawn, and controversies and cynicism trapped him. After being defeated again and again, Mr. Guan persisted in the "ultimate mission" in his heart. Will he become more courageous and never give up after failures?