Synopsis
Somewhere in the world, people start to turn into their favorite food. They grow fish tails, pig noses, as well as cow and goat horns. It is true that you are what you eat. The arrival of a newcomer seems to bring some changes, but things start to get out of control.
---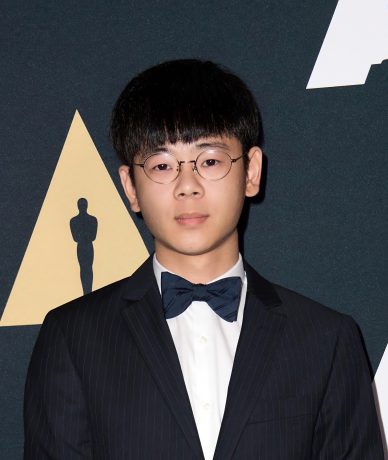 Xie Chenglin
Xie Chenglin (born in China in 1994) is an award-winning filmmaker and animation artist. His animation, LIFE SMARTPHONE, won Gold Medal of the 44th Student Academy Awards, was shortlisted for Best Animated Shorts of the 90th Academy Awards, was nominated for the 43rd Annie Award, and was selected by many film festivals, including 2016 Sundance film festival, Annecy international animation festival, etc. Chenglin's newest animated short film, MEAL ON THE PLATE, premiered at the 2022 Sundance Film Festival.
---
Director's statement
One of the main differences between humans and animals is that humans can control their desires. Those who cannot control their desire well, are just like the characters in the film whose bodies grow fish tails, pig noses, as well as chicken beaks. In other words, they are "animalized". And the worst "animalization" also happens inside people's minds, which leads to the ending. The terrible thing about desire is not that it is hard to detect. On the contrary, it can be blatant. Even when we are well aware of its dangers, we still run toward it. We may want to change at some point, but it is just as easy to fall back into the same cycle.