Synopsis
If at the moment of death, the last obsession in life will become the last thing to exist, and the quality of the soul will be transmitted to unknown dimensions in waves, like text messages sent from mobile phones; then the abandoned amusement park on an unknown island in China will receive the waves from different dimensions like a signal tower, creating a subtle resonance with its residents who still live a hard life.Looking only at the desolation today, it is hard to imagine that it was once a Xanadu for entertainment and consumption, or a paradise for underground art. It is a microcosm of society and a special case.
---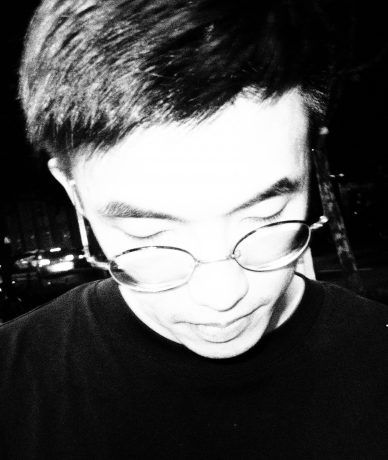 Zhu Chenliang
With a heart to be mindless on the frontiers between fantasy and reality, fiction and documentary, cinema and moving images, Zhu (1991, Beijing, CalArts Film Directing Master) aims to create his own process where patience and uncertainty are the very essence in the making of his films as the story emerges from the characters, the spiritual rises from the mundane, and the subconscious collides with the conscious. He believes it is such process that sets him free on the ride of acute instincts and establishes a bodily connection between the heart and mind, the product of which brings people to the bed of honest human emotions and another level of sensory state in relaxation.
---
Director's statement
Filmmaking is an essential ally along my life journey towards finding an entire presence in life. Through challenging the process of filmmaking, I intend to push myself out of my comfort zone as an artist, besiege myself with unpredictable experiences, open my heart, and make myself closely connect to the world through observation, feeling, and listening without any presuppositions. I try to build a true connection with patience, capture it with intuition, and construct it with logic. With the camera as my pen and videos as my ink, I write to explore the subconsciousness and collective unconsciousness beyond my self-consciousness. I hope to open up to the world, let go of my preconception about myself and the world before I die, and live the present to the fullest.